World Poker Crown Won, FTOPS and Titan Poker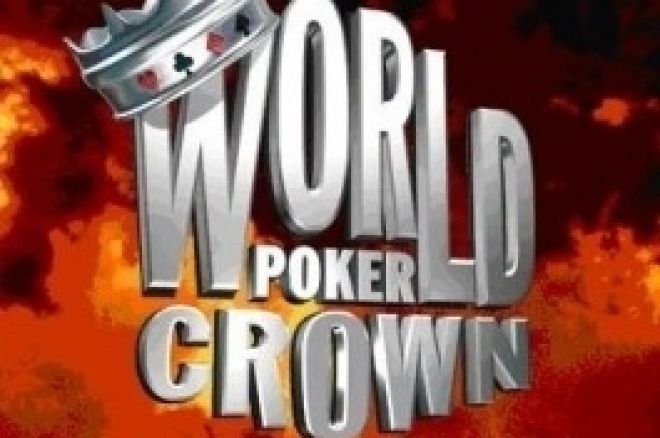 Plumber Wins 888.com World Poker Crown
The $1M first prize has been won by Canadian Jack Hinchey. The World Poker Crown has been a hybrid tournament featuring both online and live segments. A few weeks ago 2,200 people entered online and played down to the final eight players. These final eight were then flown to Peralada Castle, Spain, to play out the final table on camera and live webcast in this historic location. This tournament had a $3M guarantee, and ended up with a huge overlay which was definitely enjoyed by the players.
Jack Hinchey came into the final table with a big chip lead, and managed to crush the table on the way to his win. Jack is a plumber from Canada, and became a crowd favorite with his stories of playing pool and being a grandfather.
The final table started off with a huge chip disparity between the top guys.
Seat 1: Jack Hinchey, Canada, 349,000
Seat 2: Bjorn van Bavel, Netherlands, 41,000
Seat 3: Mark Castonguay, Canada, 52,000
Seat 4: Piotr Stanislaw, Poland, 102,000
Seat 5: Bart Wetsteijn, Netherlands, 139,000
Seat 6: Michael Lawson, Canada, 207,000
Seat 7: Bert van Doesburg, Netherlands, 38,000
Seat 8: Mark Rossler, Germany, 58,000
The prize money distribution for this tournament was extremely top heavy, so nobody wanted to have come all the way to Spain only to bust into 8th place. Because of this play was super tight, with usually a pre-flop raise, or a continuation bet taking down the pot. The blinds had been scaled back and slowed down, so the short stacks had plenty of more play possible then had they been online.
8th place finisher was Mark Castonguay for $30k. He saw a free flop from the big blind with KJ, only to flop top pair. The problem for Mark is that the limping sb had hit bottom two. All the chips got in the middle and Castonguay failed to improve, ending his day.
At this point Jack Hinchey started flexing his chip muscles and the bulldozing began. One could assume all the time off for the players has made it easier for Jack to bulldoze. They have been thinking about how he has a huge chip lead for weeks, and were playing scared.
7th place was German Michael Roessler. He limped into Jack Hinchey's big blind with J8 and flopped top pair. All Roessler's chips went in the middle, and he was looking good against Hincheys K high. It was not to be though as a runner runner broadway straight for Jack busted Roessler to a $60k payday. As he was leaving Roessler called the Canadian a donkey, which only made Jack more committed to winning.
6th place was Bart von Dousburg. He went all in with K-9 and was called by Hinchey and 5-5. The Dutchman lost the flip and went home with $90k.
5th place went to Bart Westeijn. He tried to trap the loose Canadian player and it backfired hugely. The Dutchman was in the big blind with pocket kings, and he called a pre-flop raise from Hinchey, trying to lay a trap. The flop was 235 and all the chips get in. Hinchey then does the unthinkable and rolls over A4 for the flopped wheel! The Dutchman shook his head in disbelief and left with $120k for 5th.
4th place was Bjorn Van Bavel. He had been playing some good poker to make it this far, but made a mistake going up against one man wrecking crew Hinchey. Bjorn ended up all in on a T-8-6 flop with 9-9. Hinchey however had the over-pair- Q-Q, which held up when the turn and river bricked. Bjorn said goodbye and took home $140k.
The final three were Jack Hinchey, the 20 year old Polish student Pietr Stainslaw, and the student of Annette Obrestad, Michael Lawson. An interesting mix of a young amateur, a chipleading luck suck and a possible up and comer. Obviously the luck suck wins!
3rd place went to the Polish kid. Hinchey of course did the dirty work, and had Pietr dominated with A-T vs. A-5. He was very pleased to come third, and goes back to university $210k richer.
The heads-up battle was owned by Hinchey. After an early mess up, he regained focus and simply dominated. He folded whenever he was beat, and re-raised whenever he felt weakness. He also got lots of big hands which surely helped!
The final hand was Hinchey with KQ against Lawson who had TT. Lawson made a horrible tilt bluff on a Kh Jh 6h board, only to get called by the higher pair. Lawson takes home $397k for 2nd place.
Hinchey took home the huge cheque for $1M dollars. He busted out 6 of the 7 players, and hit every hand he needed to. He is a deserving champion of this tournament. He said after that his game plan was to keep the heat on everyone by applying relentless pressure. This plan worked out perfectly!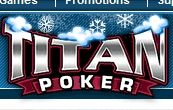 EuroCity Poker Tour Commences
The first land based tournament sponsored by Titan Poker begins on Friday in Madrid, Spain. The Madrid Open is a €1,000 buy-in event at the Casino Gran Madrid. There is a cap on entrants which is 200 players. 66 of these players will be from Titan Poker directly.
Players are coming from all over the world to play in this tournament, as Titan has been running qualifiers for a long time.
Each online qualifier won a sweet $3k prize package which includes buy-in, flight and accommodation.
The structure of the tournament looks promising, with each player starting with 8,000 chips and 60 minute blind structure increases.
Titan Poker has done a awesome job promoting satellites to live events, and this is another great reason to play on Titan.


FTOPS First Event
The FTOPS on Full Tilt Poker has kicked off.
The first event brought 4,158 entrants on a $216 buy in No-Limit Holdem Event. It was won by internet poker whiz kid, and recent EPT Monte Carlo final table finisher Isaac Baron. He won $158k for his work. The highest placing full tilt pro was Scott Fischman who finished in 18th.
Isaac Baron has won an amazing amount of huge mtts online, including the stars Sunday Million among others.
The FTOPS continues through the week with some of the biggest events online.