UKPN Vegas Guide: Are You Heading to Las Vegas for the World Series of Poker?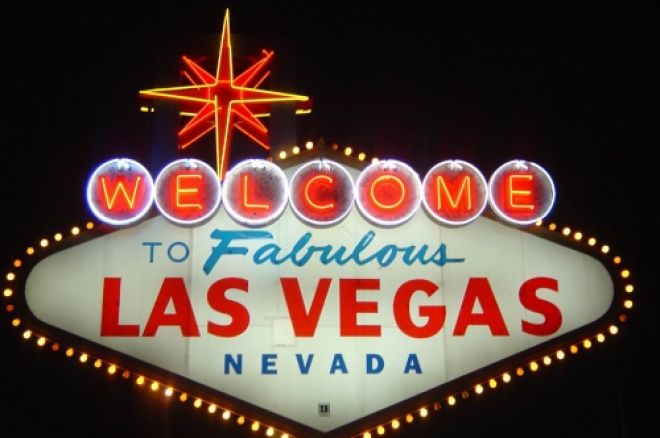 Maybe you're living the dream. You won your way into the Main Event through a cheap online satellite and now you have an all-expenses paid shot – albeit a long shot – at a ridiculous fortune and super-stardom.
Or maybe you've just decided that a poker holiday in the triple-figure heat is exactly what the doctor ordered. It doesn't matter if the WSOP plays too big for you, you can pop along anyway and check out the action. Perhaps spot one or two big name players wandering around the Rio and see if they'll pose for your trusty camera phone.
Whatever the reason for your trip to Sin City, if poker is on your agenda at all you could not have picked a better month than June 2008 for the massive variety of poker tournaments on offer.
You probably already know that, as well as the Big Dance, the World Series of Poker offers 54 other events covering all types of poker and with buy-ins ranging from $1,000 to $50,000.
In addition, several other casinos have stepped up to offer their own, more affordable tournament series to the throngs of poker fanatics who are going to be in town at this time of year.
It's been four years since the World Series was last held at Binion's Horseshoe (which is now simply called Binion's). However, the place where it all began still offers one of the finest poker experiences you can find in a room where you can just taste the history in the air. It was home to the biggest poker tournament on the planet for 35 years, after all.
The Second Annual Binion's Poker Classic runs from May 28th to July 8th, with 43 tournaments and buy-ins for open events beginning at $150. There are also $100 events for ladies, seniors and casino employees.
The $2,000 two-day Championship Event takes place on July 7th, where you'll get a whopping 25,000 starting chips and a 60 minute clock. Too much money? Why not try to win your way into this one in a $220 super-satellite on July 5th or 6th.
There's a second option if you're heading to Downtown this summer for a taste of vintage Las Vegas. Right over the street from Binion's, the Golden Nugget is hosting another 30 deep stack tournaments in their Grand Poker Series.
These tournaments will take place in a brand new events centre inside the casino, The Grand, so there'll be plenty of room for some nice big fields. Starting at noon every day from June 6th, buy-ins are $225, $330 or $550, leading up to a $1080 Grand Finale on July 5th.
Back on the Strip, the places to check out are Caesars Palace and The Venetian. While the regular daily tournaments at both these casinos are already among the best in town, their offerings next month look to be a little bit special.
Mega Stack Series is a fair title for what's going on at Caesars when you can play a 10,000 chip tournament for $330. This is the only series to offer No Limit Texas Hold'em every single day in June (in fact, right through to July 9th). Buy-ins range from $230 to $550, and there's a two-day $1060 Championship on lucky 7/7.
Other poker games including Limit Hold'em and Omaha Hi/Lo, will take place at Caesars each Tuesday in addition to the Hold'em, starting later in the afternoon.
Down the road at The Venetian, it's the return of their popular Deep Stack Extravaganza series – in fact it's their third such series this year! You can pay up to $2,500 to take part in one of these, although 35 of the 46 events cost $540 or less.
The Venetian's finale is a monster $5,000 four-day event beginning on July 13th. The timing is perfect for anyone that doesn't make it past Day 5 of the WSOP Main Event (and let's face it, most players won't) and is still itching for a big tournament.
Although you won't be able to win a World Series of Poker bracelet anywhere else, the majority of these tournaments are great value and have structures that are comparable to (if not, better than) to the much more expensive events at the WSOP.
The field sizes are likely to be in the hundreds, rather than the thousands you'll find at the Rio, but even so these tournaments are not for the feint-hearted! In order to do well, expect to play a marathon session from noon until the early hours – or even to come back the following day to finish things off, if need be.
If you don't make it to the dinner break, don't worry. There's still plenty of poker action all around town in the evenings. But really, mid-day poker is the new late night poker this June. If you don't have travel plans yet, it's not too late to snap up a late deal! Good luck!