LAPT Won by Young Hungarian, Cool Tournament in Cannes!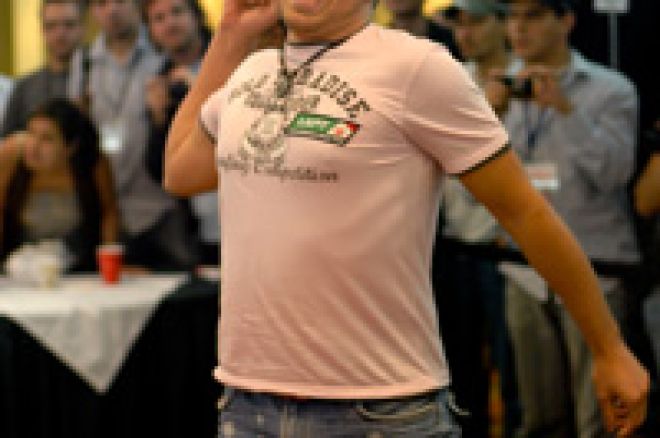 Young Hungarian Wins LAPT San Jose
The LAPTs second stop in San Jose, Costa Rica has been won by a young Hungarian named Valdemar Kwaysser. This was a very interesting tournament, as it is only the second one ever on South American soil. Day two leading up to the final table started with 85 players who were going to battle for a seat on the final table. André Akkari was the most famous player left, but Akkari's day fell short, as the Brazilian Team PokerStars pro was quickly out and went to play the "second-chance" tournament. The local fans had lots to cheer about, with 12 players from Costa Rica still alive to start the day.
As the bubble was approaching the excitement was seizing the players and railbirds alike, and many screams of anxiety and joy were heard in the building every time an important hand was played out. The chipleader for a good part of the day was German André Wagner. He was building his stack relentlessly and had more than 200.000 chips at one point until he got AA and lost 150.000 against the young Hungarian opponent who flopped a set. At this point Hungarian Waldemar Kwaysser became chipleader with 500.000 chips, which set the stage for him to cruise to the final table and eventually take down the tournament.
Play slowed down as the bubble approached. Everybody wanted to cash, and the short stacks were always standing up to see how they were doing compared to the other short-stacks at other tables. When play was eventually hand for hand, the bubble burst soon thereafter. Frenchman Xavier Dutrieu went all in with KQ and the big blind made a pot committed call with J6. The flop brought a K and a J, but a 6 on the river sent Xavier home, and everybody cheered in the room as they were all safely in the money.
An interesting aside was then Humberto Brenes asked all players in the money to invest 1% of the prize-pool to go towards the protection of sharks in Costa Rica (the real ones!). With 14 players left there were 3 Costa Rican guys and one from Panamá. Earlier in the day, Humberto Brenes predicted that one of the local players would win the tournament, but this plan was foiled when all three of them went out consecutively to the dismay of the rail.
Finally Steven Thompson set the final table after busting Michael Hull with AK against the KQ of his opponent.
The final table and the chip counts were as follows:
Alec Torrelli (USA). 404,000
Pawel Sanojca (Poland) 134,000
Steven Thompson (Costa Rica) 195,000
Steven Silverman (USA) 831,000
Waldemar Kwaysser (Hungary) 594,000
Ashton Griffin (USA) 761,000
Max Steinberg (USA) 284,000
Joe Ebanks 391,000
Alexander Soderlund 325,000
The final table was a pretty amazing one, as the Kwaysser basically went on to bad beat out most of the final table. He was certainly running great, and acknowledged that at the end of the tournament. The worst hand Kwaysser got it in with was 8-4o vs. A-8. Somehow he managed to play this wretched hand, and even more astonishingly double up with it. He then cracked pocket kings with T5 suited, and then beat out Steven Silverman's 5-5 with 2-2, but hey, what better time to get some crazy luck then on a LAPT final table right?
The final hand of the tournament was when Kwaysser got dealt A-A and got all in against Max Steinberg and his pair of nines. Kwaysser takes home $274k for first place! He said after winning to the PokerStars guys " I really wanted to win, but I know I had a really lucky period today. Steven (Silverman) trapped me. But that's poker. You sometimes play perfect and don't get the results, and sometimes it's different."
This was a weird final table, but nonetheless a champion is crowned. The next stop on the LAPT is the final stop in the inaugural season, and that event is in Uruguay in August.
This is how the final table pay-outs ended:
1st — Valdemar Kwaysser, Hungary, $274,103
2nd — Max Steinberg, USA, $144,773
3rd — Steven Silverman, USA, $106,167
4th — Alexander Soderlund, Sweden, , $77,212
5th — Alec Torelli, USA, $57,909
6th — Pawel Sanojca, Poland, $38,606
7th — Ashton Griffin, USA, $28,955
8th — Joe Ebanks, USA, $19,303
9th — Steven Thompson, Costa Rica, $14,477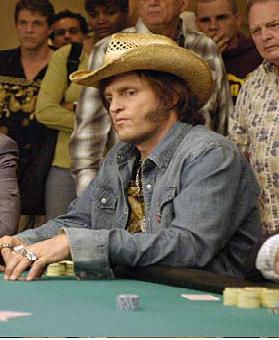 Sweet Celebrity Tourney in Cannes, France
Woody Harrelson has won the annual celebrity charity poker tournament that is part of the Cannes film festival. This natural born killer beat out the field except for French Actress Alice Taglione, whom he split first place with.
This event actually has a huge prize-pool of $500k which goes to the winning players charity of choice. Harrelsons charity was the environmental movement Oasis.
Ironically 'Worm' from the movie Rounders, Edward Norton in real life, played in this tournament also, but he forgot to bring his mechanics and aces up the sleeves and busted out early.
This event gets a lot of attention, and is growing every year. It was even showed live on a Webcast! Who knew!?
Sounds like this was a great success, and congrats on Mr. Harrelson for taking it down!