Betfair Poker Adds John Tabatabai to the Team, Phil Hellmuth on Beer Cans!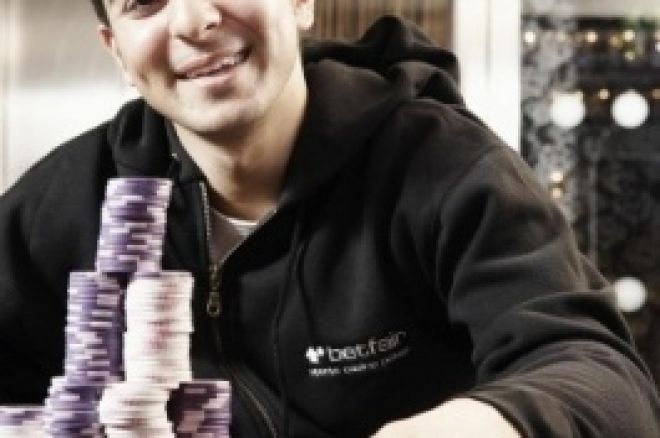 Betfair Poker Adds John Tabatabai to the Team
As the WSOP approaches, many sites are looking to sign up the young talent that is expected to go deep. Betfair Poker now has a third great young pro on the team and that is John Tabatabai. He is joining Sorel Mizzi and Annette Obrestad as the Betfair Poker Team to date. John is mainly a cash game player, and will be representing Betfair at the WSOP. He is most well known for coming second in a WSOPE event, where he ended up heads-up with his now teammate Annette.
His runner up finish came after an entertaining heads-up battle with Oberstad that will go down in the ages as one of the better televised events. Tabatabai got attention with his style of play. He plays aggressive and down-right care free, which make for great entertainment as he bullies and wins massive pots in awkward situations. He just lost out on winning the bracelet vs. Annette, but has since gone to an African tournament "All Africa Poker Tournament" and taken it done, showing he knows how to get the job done.
He is based out of London now, but is originally from Cardiff. He is a respected chess player, having played in the European and also World Championships. Like most excellent gamers, he moved to poker and has been dominating the high stakes games ever since. He can regularly be seen playing on Betfair's highest tables.
His story of getting into poker is similar to his teammate Annette, wherein they both started poker for free. They both took down a Freeroll while going to school, and that escalated higher and higher. Not many people are able to do this, and is ironic how some of the most feared high stakes players today started playing Freerolls.
Bruce Stubbs, the Director of Poker actually sat next to John at the WSOPE and said "John is a very aggressive poker strategist, who also is an absolute class act at the table which is very refreshing to see. Although he came just short in the 2007 WSOPE, he managed to win in South Africa to prove he has what it takes. Like our other young guns John is making things happen right now, and we expect big things from him!"
It will be fun to see how far the new Betfair Team will go in the WSOP, as they try to get one of their horses deep. One thing is for sure though, not many people would want to be at a table with John, Annette or Sorel.
http://eu.pokernews.com/betfair-poker/ ">Betfair Poker is a great site. Check out the review today, and sign up to play with the Betfair Team pros. Maybe even become one yourself one day! Also enjoy the $1k first time deposit bonus for new players!
Phil Hellmuth is Going to be on Beer Cans!
The poker brat aka Phil Hellmuth is making poker and beer history. He recently returned to his home state of Wisconsin to go tour the Milwaukee Best Beer Brewery. Hellmuth was on hand to launch 12 millions beer cans showcasing his likeness into the world. He will be on cans of Milwaukee's Best, Milwaukee's Best Light and Milwaukee's Best Ice.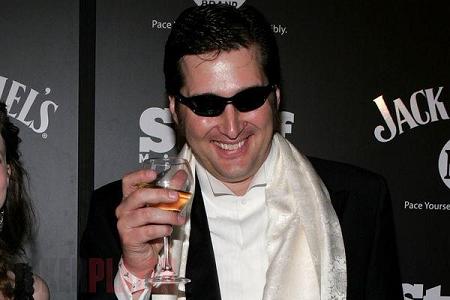 Phil had lots of great quotes on hand from his blog describing this experience, even likening it to winning a WSOP bracelet. He said "As I walked the Miller Brewing Company factory line [May 6] in Milwaukee, a can of Milwaukee's Best Light was pulled off of the line and handed to me, it had my picture on it and my line 'If it weren't for luck I'd win 'em all!' The picture is clear: Me with a PH-logoed hat and a 'Poker Brat'-logoed shirt, and the line is in bold print." Phil went on to say "The feeling I had was really happy and powerful, and I guess that I'll have to watch my ego. If it was big before, now it may blow up!"
Every can will feature one of several pictures of Hellmuth and one of his catchphrases. Other than "It it weren't luck I'd win 'em all!", the cans will also say "I can dodge bullets baby."
Over the years Milwaukee's Best Light has been an avid supporter of poker. The company is already one of the main sponsors for the WSOP, so it is cool that they are even advertising the sport on their cans now too.
Hellmuth is the perfect spokesperson. He is from Wisconsin, and is one of the all time greats. He has 11 WSOP bracelets over the years, which is insane, and has won the Main Event in 1989. He holds lots of various records for WSOP performance including most final table cashes of all time. He is currently in the WSOP Hall of Fame, having been inducted in 2007.
Hopefully some of these cans make it to Europe, and if not and your reading this, please bring some back from Vegas. These will be a collector's item in the years to come that's for sure!