Get Stacked Up on Sky Poker Tonight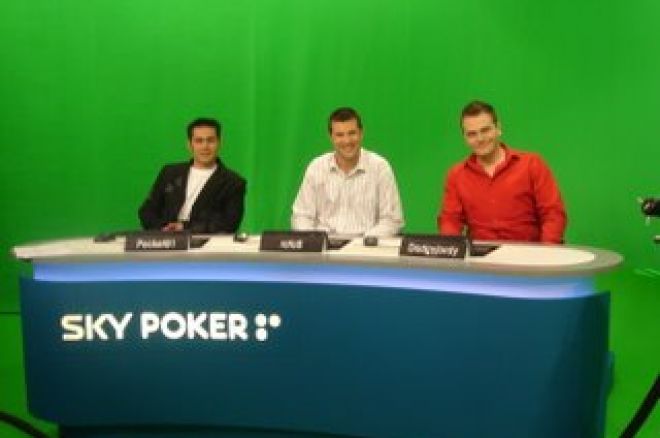 Sky Poker have announced two new shows to appear alongside their already fantastic schedule. Tonight sees the debut of STACKED UP, a show specalising in the art of cash game play. This weekly show will see teams of three players complete in online cash games, the teams will be made up of expert poker players, Sky Poker presenters and novice players. The winning team is the one that sees their bankroll increase by a larger percentage than the other teams, so whether they are at micro stakes or nosebleed, anyone can win.
"As the first TV show focused entirely on cash games STACKED UP will be a revolution in TV poker programming," said Pete Ward, Head of Channels for Sky Poker & Sky Bingo. "STACKED UP is the just the latest show to launch on Channel 846 as we constantly look to bring exciting, entertaining and educational content to the community of Sky Poker players."
SKY POKER UNLIMITED is the second new show on the schedule, which will be a tour of the virtual tables at Sky Poker. They will focus on all the major events at SKY Poker and present in depth analysis of multi table tournaments, cash games, Sit and Go's and Satellites. "With so much action happening at Sky Poker it is easy to miss the most exciting moments from the various tournaments," Ward continued. "SKY POKER UNLIMITED is hosted by the regular Sky Poker hosts and features the best bits from all of our tournaments, including The Open, Velocity and The Five 0."
You can watch STACKED UP tonight from 8pm on channel 846 and be part of the action exclusively at Sky Poker.