UK Legends of Poker: Roland de Wolfe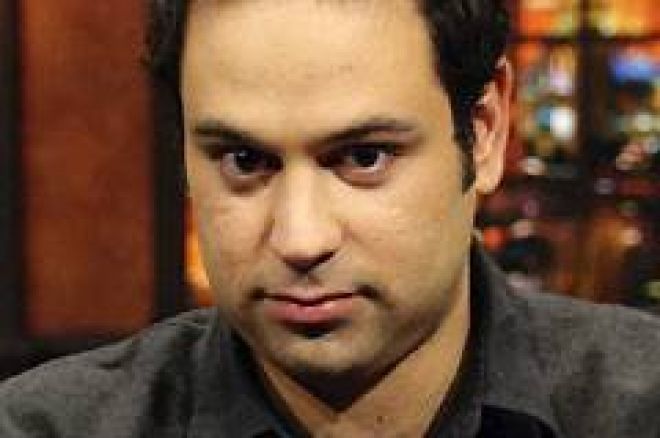 This week on UK Legends we profile one of the real big hitters of the new school of UK and World poker – Roland De Wolfe. The former magazine writer is a man after our own hearts, after he successfully stopped writing about poker as others started writing about him. He will probably never have to write a word again as he could well become the most successful player ever from the UK.
The poker journalist catapulted himself onto the world stage in France when he won the WPT Paris event in 2005 for nearly $600,000, defeating Juha Helppi heads up. De Wolfe notched up a few decent results afterwards, including a 3rd place in a WSOP side event the following year and winning the Poker Meltdown Festival in London. He also made the final table of the WPT championship event that year but it was to be an October night in Dublin in 2006 that really cemented his status in the world elite.
De Wolfe would take down the EPT Dublin leg for another huge score of nearly $700,000. This was at a particularly tough table that included Willie Tann, William Thorson, Nick Slade and DTDs Rob Yong. The victory not only took his earnings well past the million dollar mark but he became the first person to win both an EPT and WPT title, a feat that would eventually be matched by trifecta winner Gavin Griffin. Roland went on to notch up two big second places in Vegas that year for another $400,000.
2007 was another great year for De Wolfe, cashing 6 times in WSOP events and narrowly missing out on the Irish Open title, losing to Marty Smyth in a rollercoaster of a heads up match. He also went on to make the GBPT final table that year, which was enough for him to secure the UK player of the year title in Poker Player magazine for a second year in a row.
Roland De Wolfe has received a lot of unfair criticism from certain corners of the poker community for his gambling style. Many consider him to be reckless and eager to get his chips in the middle very light. The truth is that De Wolfe is a gambler at heart, but he picks the correct times to gamble. Never afraid to put his tournament life on the line at any time, De Wolfe always has his eyes on the number one spot and nothing else, whether it's the first day of a tournament or on the bubble of the main event.
He also appears to be finally getting the TV tournament monkey off his back, after several unsuccessful heats on studio format tournaments, De Wolfe found himself heads up at this year's Late Night Poker final, coming second to Andreas Jorbeck for $75,000 as well as helping lead Team GB to victory in the Poker Nations Cup. He is also a regular fixture in the commentary booth and his superb analysis confirms he is not the wild eyes gambler he is often perceived as.
With just under $4 million in earnings, Roland De Wolfe is second in the England all time money rankings. With time on his side he is the odds on favourite to be the second player to win an EPT, WPT and WSOP title and don't be surprised to see him really go for it this year at the WSOP. Terrifying to see at your table, you'll either see him at the top of the chip counts or not at all, Roland De Wolfe is a UK Legend of Poker.