Playing Pool Can Lead You to the WSOP!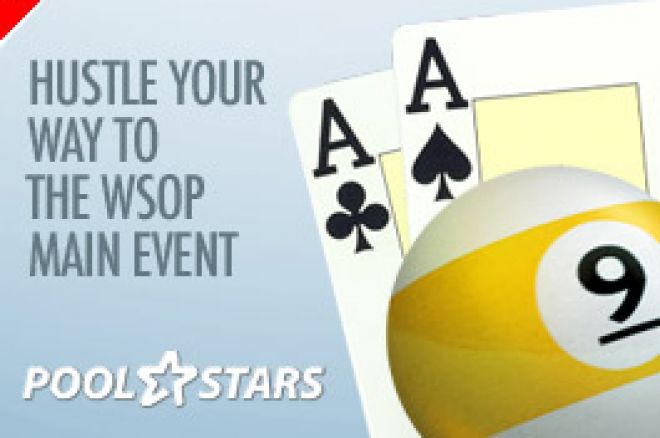 If you fancy your chances as a hot shot on the pool table as well as at the poker table, PoolStars is now offering a unique opportunity to qualify for the World Series of Poker by participating in a WSOP freeroll pool tournament.
Newly developed online pool site PoolStars are currently hosting an exciting virtual pool tournament with a seat in the main event of the World Series of Poker up for grabs for the winner. The tournament entry is free and all you need to do to join in the action is to register as a member and get ready for some action!
The free membership also allows members to participate in every facet of PoolStars, which is especially beneficial at present, as the site is currently running many great promotions as part of its beta testing phase. You can win cash prizes for creating trick shots, or for being the most active member in the play money games. There is also a weekly leader board where the top players compete against each other every Sunday in a 64 player tournament for a prize pool of $300.
To try your hand at winning a coveted seat at the WSOP, players can qualify every day in May for the Grand Final WSOP freeroll. This will take place on June 7th and the overall winner will receive a $12,500 package to the WSOP main event. The game played will be 9-ball for both the qualifiers and Grand Final tournament. The top 8 finishers in every daily qualifier will advance to the Grand Final, which will feature a maximum of 256 players