Party Poker World Open, LAPT Rio, more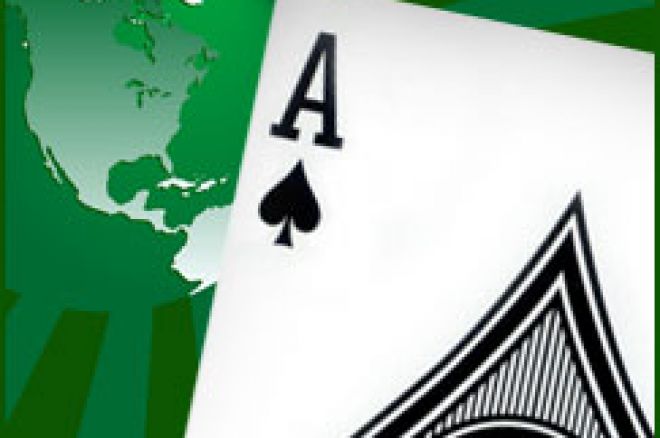 Party Poker World Open IV Won by Marty Smyth
The 4th Party Poker World Open has been won by Marty Smyth, who takes home a first place prize of $250k. Smyth ended up heads-up with Neil Channing, and surprised everyone by besting the super rushing Channing. This is no knock on the skills of Marty, but is instead a testament to the recent hot run of Neil Channing who has been on an absolute tear since winning the Irish Open in March 2008.
Ironically Marty Smyth won the Irish Open, in 2007. So it took a former champ to stop Channning in his tracks in this interesting heads-up match and take the Party Poker World Champion title.
During the heads-up battle Smyth gradually battered Channing's stack until they ended up with all the chips in the middle preflop. Channing had pocket 9s to the QQ of Smyth. The board played out T52KK, cancelling out the rush of Channing, and make Marty Smyth the winner.
The Party Poker organizes are claiming a fabulous success with this event. This was one of the strongest fields yet in this event, and the level of play was extremely high, making it a treat to watch for any fan of poker. Players of the caliber of Devilfish, Juha Helppi and Mike Sexton made this a great event!
Prizes were paid out to the top three, in the amounts of $250k for First to Smyth, $100k for 2nd to Channing, and notable British pro Marc 'Mr Cool' Goodwin walked away with $60k for third place. The telecast for this tournament will be on Channel 5 in the U.K. later on in the year.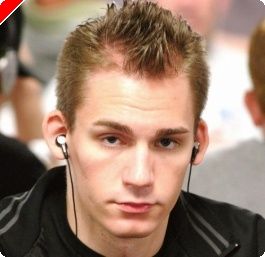 Justin Bonomo Joins Bodog
Team Bodog has signed on controversial figure Justin Bonomo. He is known in Europe for being the youngest player ever to make an EPT final table in 2005 when he was 19 years old. Justin has had great success so far playing live poker, and is undoubtedly a great player. He got in major hot water a few years back when he was found to be cheating online poker at Party Poker, so it is a little surprising that he managed to get endorsed by an online room. Bodog is known for it 'bad boy' image with pros David Williams and Jean Robert Bellande already in the stable, and now Justin.
Bodog CEO Alwyn Morris was quoted as saying "Justin is one of the most feared and skilled players in poker today and we're thrilled to officially have him join our team of world-class poker pros. Justin lives and breathes the Bodog lifestyle and is a perfect fit for us. We expect him to make a lot of noise this year for Team Bodog, beginning with the WSOP this summer."
Bonomo has won over a million already playing the live poker circuits, and garners heavy respect from some of the world's best players. He is known to be fearlessness at the table and is very strong at putting reads on people. When asked by PokerNews about his move to Bodog he said:
"I'm extremely happy to be joining Bodog – they're definitely the coolest poker team around. I've been friends with David Williams, Evelyn (Ng) and Jean-Robert (Bellande) for years now, especially David. I don't know if you know this, but we've played Magic: The Gathering together for… I probably met him (Williams) eight or nine years ago, playing the game. I love the image that Team Bodog has. It's a real cool site and I'm happy to be joining them.
For me as a player, it's been a dream of mine. I'm happy to be a part of the team. This has been a goal for years. I've worked with Bodog for a couple of tournaments in the past, but I've never officially been a team member. This is extremely important to me. I think that the Bodog image is perfect for me. I didn't want to be on one of those teams that has 80 pros that aren't very good at poker, that don't really stand out – I think that Bodog has an extremely select team of great poker players. And also, again, it's just the coolest team around. All the guys have the cool lifestyle, following in Calvin Ayre's footsteps. I think it's the perfect fit for me.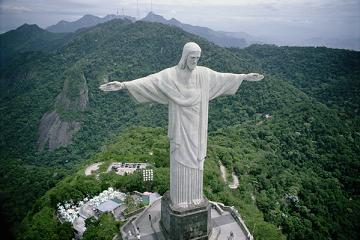 LAPT Day 1
The Latin America Poker Tour kicked off for the first time ever in Brazil, and Day 1 is now in the books. The LAPT opened up in Rio with 314 players putting up the $2500 buy in, or having qualified online on PokerStars. This event is taking place at the intercontinental Hotel Rio de Janeiro, and has attracted a plethora of PokerStars pros. Chris Moneymaker, Isabelle Mercier, Gavin Griffin, Chad Brown, Greg Raymer and Vanessa Rousso were all on hand to help kick off the inaugural tournament. First place for this tournament is $222k so a tough battle is expected as it gets down the stretch.
Play began relatively calmly as the structure for this tournament is really suited for lots of play in the beginning levels. The first funky hand of the day was with Chris Moneymaker. Chris was all-in preflop with queens up against pocket rockets of a local player. There was an ace on the flop so it looked pretty grim for Chris. Moneymaker obviously brought his lucky charm with him as the board ended up giving him a straight and keeping him in the tournament! A few hours later Chris again was involved in a huge pot, which unfortunately sent him to the rail. It was a three way all-in, with Moneymaker having a pair of kings. The board came Tc 6c 4c, and the three of them got it all in. The opponents had a set of sixes, and the other had a pair of jacks. A club on the river came and only one player had a club and that was Brazilian player Renato with his jacks, ending Chris day and causing quite a ruckus in the casino.
Other PokerStars pro casualties from day one include Humerto Brenes and Chad Brown, and the starlets Isabelle Mercier and Vanessa Rousso. Isabelle lost a coin flip with jacks, and Vanessa ran the almighty Q-T into big slick and didn't improve.
At the end of day one 103 players were left, and the chip leader is Carlos Lopez of Spain who is sitting pretty on 121k chips.
The prize payouts are pretty sweet in this tourney:
Total Prize Pool: $ 785,000.00
1 - $ 222,940
2 - $ 117,750
3 - $ 86,350
4 - $ 62,800
5 - $ 47,100
6 - $ 31,400
7 - $ 23,550
8 - $ 15,700
9 - $ 11,775
10-12 - $ 10,205
13-16 - $ 8,635
17-24 - $ 7,065
25-32 - $ 5,495