In Review: The Norwegian Poker Championships at Dusk Til Dawn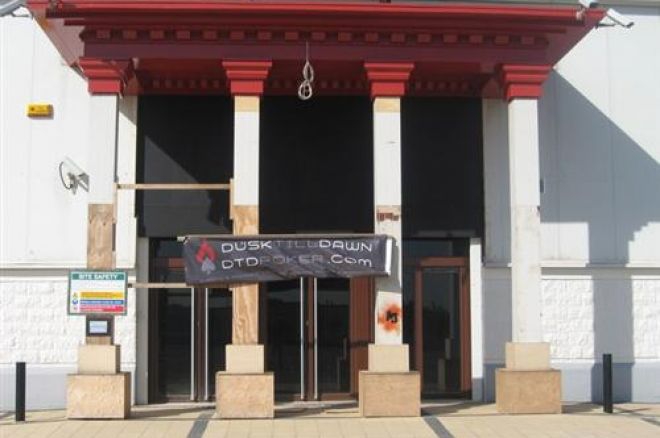 The Norwegian Poker Championships held last week at Dusk Till Dawn in Nottingham was a huge success for Norwegian Poker, Dusk Till Dawn and Anglo-Scandinavian poker relations. Week long poker events are usually referred to as 'Festivals' but this really was a carnival of poker with a big party atmosphere. 400 drunk Norwegians and some of the best players in the UK ensured this was one of the most fun tournaments in Europe this year.
By all accounts, Dusk Till Dawn took more behind the bar last week than most local boozers take in a month. All who went witnessed the debauchery first hand, as armies of blonde haired men were walking back from the bar with whole bottles of vodka in their hands and glasses for everyone at their table. The UK may have been hosting the championships, but the Norwegians were really the ones making us feel welcome.
The banter was fantastic from start to finish, almost every table had their own version of the 'what colour card will come out next' side game and there was plenty of, always friendly, ribbing of each others poker nations stereotypes. By the end of it though, we Brits learnt the Scandies are nowhere near as crazy as we thought and they learnt that we certainly are not a bunch of reserved nits after all.
514 players in total bought in for £550 for the main event, which spread out over two days had big names like Johnny Lodden and Dave Colclough amongst the ranks. The hundred or so UK players faired very well in the early going, but by the time the money bubble was looming, the player lists was looking distinctively Norwegian and difficult to pronounce. The one UK player who was still making waves was TV table specialist Ian Frazer, who made it to the final table:

Sondre Barlien-- 1036000
Stig Rune Kveen — 777500
Erik Borkvik — 613000
Marcus Pettersson — 602500
Ian Frazer — 526500
Svein Arnesen — 436000
Oyvind Efraimsen — 423500
Kjetil Skau — 422000
Tage Almark – 308000
Despite going into the final the leader, Sondre Barlien went out in 5th, just after Frazer. Marcus Pettersson and Stig Rune Kveen found themselves heads up, which could have proven controversial as Pettersson was actually a Swede and by all accounts, technically wasn't allowed in the tournament as Norwegians are not allowed in the Swedish Poker Championships. It was to be a Norwegian who triumphed and Stig Rune Kveen returns home as the Norwegian Poker Champion:

1st Stig Rune Kveen — £70,362
2nd Marcus Pettersson — £39,836
3rd Kjetil Skau — £24,897
4th Oyvind Efraimsen — £17,320
5th Sondre Barlien — £14,072
6th Ian Frazer — £9,742
7th Erik Borkvik — £7,577
8th Tage Almark — £5,412
9th Svein Arnesen — £4,330
To use a greatly overused cliché, the real winner here was UK and Norwegian poker. The event was ran superbly, the atmosphere was electric and both sets of players behaved impeccably and sportingly. We are sure that our guests enjoyed it and I think that I can speak for all the UK contingent when I say that we would love to have them over again next year.