Norway Invades the East Midlands!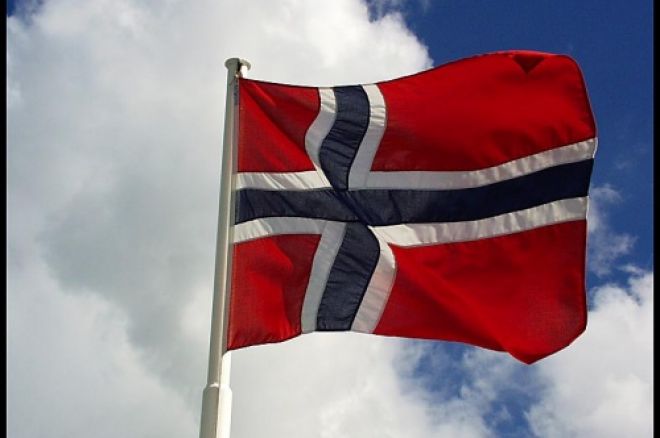 The Scandies have invaded England! The Norwegian Poker Championships are well under way in their honorary home of Nottingham, as over 300 Scandinavian poker stars have flown to Dusk Till Dawn. Poker is currently illegal in Norway which is why the premier European poker venue has been picked to host this major event.
Most of the players have been in town since Sunday and it has been a real party atmosphere all week long. The beer has been flowing, the gambling has been crazy and the banter has been brilliant. Good natured ribbing between the Brits and the Norwegians has been thoroughly enjoyed by all and they will surely be welcomed back with open arms next year.
The side events have been taking place and three well known UK names, Lucy Rokach, Pete Linton and Dave Penly, have already took down the honours. The main event starts today, and it is a real who's who of UK and Norwegian poker (Plus your resident UK Pokernews reporter Barry Carter is also donating to the prize pool as usual!).
Amongst the Norwegians making the cut this weekend are; high stakes god Johnny Lodden, Andreas Hoivold and Trond Eidvig. Representing the UK includes Micheal Greco, Dave Colclough and Julian Thew. The event is spread out over two day ones and then continues all the way up until bank holiday Monday.
The city has been buzzing and Dusk Till Dawn at full capacity has really demonstrated what the club is really capable of. The whole event is being filmed by Norwegian TV and will hopefully act as a great advertisement for the Nottingham club and UK poker as a whole, maybe it won't be too long before a UK version of the same event appears on the calendar?
We'll bring you news from the event and all the craziness that is likely to ensue when these two great poker nations collide. Hopefully we'll see a few Brits at the final table when the king or queen of Norwegian poker is crowned.