Ladbrokes Poker Enhances WSOP Main Event with $1,000,000 Bonus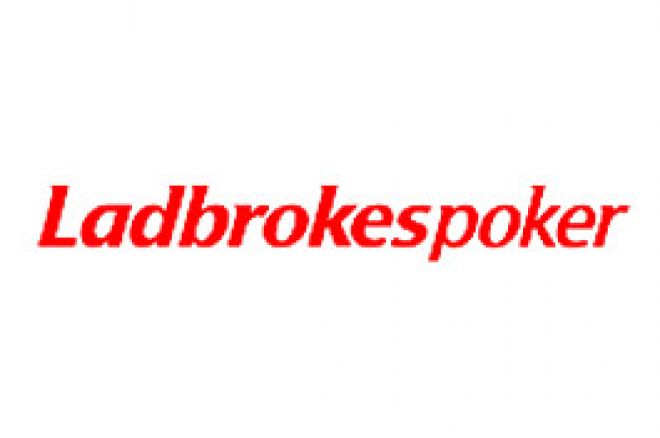 In response to Harrah's historic decision to delay the final table of the 2008 WSOP Main Event from July to November, Ladbrokes Poker have announced that they will be offering a revised bonus of up to a $1,000,000 sponsorship package to Team Ladbrokes players who reach the final table.
Ladbrokes Poker Managing Director Edward Ihre commented "Harrah's decision to delay the Main Event Final Table by 117 days will provide all nine players with an unprecedented experience and opportunity to prepare for the Final Table."
Since taking their first player to the WSOP in 2002, it has long been Ladbrokes Poker's ambition to deliver the winner of the Main Event, with 5th place in 2007 and 12th in both 2005 & 2006, being the Team's best results to date.
Edward continued "Should any of the 100 European Players we are taking to Vegas this year make it to the Final Table, not only will they receive a guaranteed $250,000 sponsorship package which will include $100,000 of buy-ins in the 117 days, they will also receive the full support of Team Ladbrokes throughout the period, including coaching from the stable of Ladbrokes Sponsored Players, which includes Jon "Skalie" Kalmar, who finished 5th in the Main Event in 2007 collecting $1,250,000."
When asked about the controversial delay to the final table, Skalie said "I remember last year I had just two days to wait before the Final Table and the pressure was just about bearable. I can only imagine the pressure will be much greater this time round. To win the Main Event at the World Series is something every poker player dreams about. I am confident that some of the Team Ladbrokes players will again make this year's Top 100 and they WILL get more. All players who aspire to get a sponsorship and play poker for a living, now have a clear target of how they could get one."
He went on to say "Team Ladbrokes has the resources and experience to help any of their players who make it to the Final Table. Last year, having friends and fellow pros on the rail encouraging me, helped me make the Final Table. This year I hope to do it for someone else and hopefully that will be a Team Ladbrokes member (unless I make it myself of course). And let's face it; a million bucks bonus isn't too shabby either."
In addition to the bonuses being offered for reaching the Final Table, Ladbrokes Poker are offering guaranteed bonuses to any of their players who finish in the Top 100:
Main Event Finishing Position
1st $ 1,000,000
2nd or 3rd $ 500,000
4th to 9th $ 250,000
10th to 27th $ 50,000
28th to 100th 2009 Ladbrokes WSOP Package
Ladbrokes Poker are currently offering a comprehensive WSOP satellite schedule with a structure suited to all pockets, ranging from $11 satellites several times daily offering seats to the daily final, which has a direct buy in of $100. This in turn leads to the weekly final tournament, held every Wednesday at 19.45 GMT, where a guaranteed WSOP package worth $14,000 is on offer. For those with deep pockets, it is possible to buy direct into the weekly final for $1000 + $90!