Julien Nuijten wins LAPT + More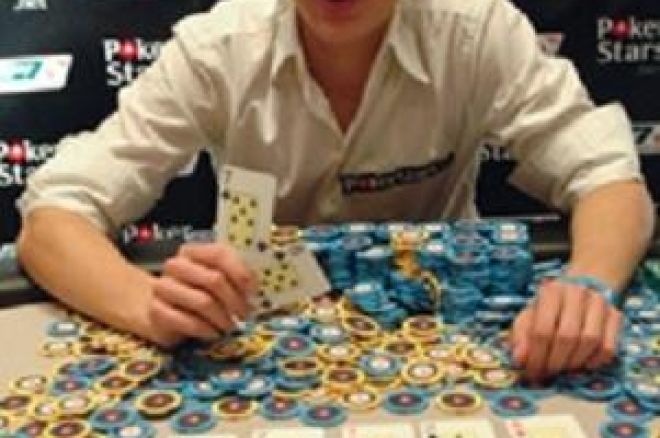 Dutchman wins LAPT Rio
The first ever LAPT Rio has come to a close, and has been won by young Dutchman Julien Nuijten. He won $222k by outlasting the 314 player field. Like many current poker pros, Julien started is a former Magic: The Gathering world champion and eventually made a move over to the poker tables. The final table was filled with relatively unknowns other than Alex Brenes, brother of PokerStars pro Humberto Brenes.
This is what the final looked like at the start of the day:
Julien Nuijten Holland 970,000
Vitaly Kovyazin USA 380,000
Alex Brenes Costa Rica 324,000
Nikolai Senninger Germany 318,000
Juan C. Burguillos Venezuela 297,000
Rafael Pardo Colombia 278,000
Eduardo Henriques Brazil 275,000
Oliver Kugler Germany 176,000
Severin Walser Switzerland 175,000
First out in 9th was the Swiss player, Severin Walser. This experienced poker player boasts a 4th place finish in a WSOP event, and now has a final table appearance on the LAPT. He went all in pre-flop with AJ and ran into aces.
8th place was Venezuelan Carlos Burguillos. He was short stacked after taking a vicious two outer beat, and ended up all in with Q-8. He was called by Oliver Kuglers ace high, and the ace high held up sending Carlos to the rail.
Next out in 7th was Rafael Pardo from Colombia. He made it to this on a $7 buy in on PokerStars. He ended up all in with 8-9 in a three way pot, so he had a shot at something big, but fell short and busted to the rail.
Oliver Kugler from Germany fell out in 6th place. He got it all in with pocket queens, but got runner runnered flushed out by Vitaly Kovyazin's ace of clubs.
5th place was the fan favorite Brazilian Eduardo Hernandes, who was sporting the famed yellow jersey of Brazils best. He ended up going all in with 8-8 and was called by Julien Nuijten A-5. The teaser 8 was on the flop, and the casino went wild as the locals wanted their man to win. Unfortunately for the Brazilian, the ace on the river sent him out to a raucous round of applause.
The next out was pro Alex Brenes, a native of Costa Rica. He got extremely stacked down to 7k chips, but then went on the short stack rush of the tournament. He doubled and tripled up over and over as the crowd cheered until he pushed it one hand to far, shoving with a Q-3 and losing it all back, finishing his tournament in 4th.
3rd place was a standard tournament hand, and was destined for German player Nikolai Senninger. He woke up with JJ and went all in only to get unlucky. Julien had found KK and obviously called, and the German was out in 3rd.
Julien ended up heads-up with an online qualifier from Russia, Vitaly Kovyazin. Julien played extremely aggressive and broke down the game plan of Vitaly. After sustaining a few beats, Julien kept to maintaining his composure and seemingly set the Russian on tilt. On the final hand Julien bet 100k pre-flop and Vitaly called him. The flop came down 7d-7s-Qs and Julien bet out 100k again. Vitaly then raised it up to 300k, which Julien called. The turn bricked out the 2s, and Vitaly moved all in for 800k. Julien insta-called and tabled 7s-8s for trips and a flush draw. Vitaly was nearly drawing dead with Qh-5s for top pair. The river wasn't a queen, and Julien won it all. The tilt led to bad decisions, which inevitably led the aggressive playing Julien to first place and $222k.
The final table payouts are as follows:
1. Julien Nuijten - $222,940
2. Vitaly Kovyazin - $ 117,750
3. Nikolai Senninger - $86,350
4. Alex Brenes - $62,800
5. Eduardo Henriques - $47,100
6. Oliver Kugler - $32,400
7. Rafael Pardo - $23,550
8. Juan Carlo Burguillos - $ 15,700
9. Severin Walser - $11,775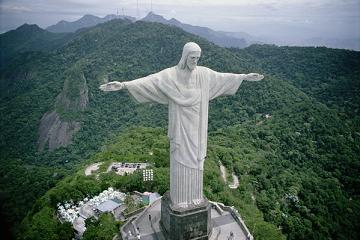 The president of the tour, Glenn Cademartori was reported to be extremely excited about the success of the first stop on the tour, and had to say "This first Latin American Poker Tour event in Rio has been a phenomenal success. I have already seen how passionate Latin Americans are about poker, but even I was surprised by the jubilant atmosphere here at the Rio tournament and the tremendous enthusiasm of both the players and their supporters. Latin America is one of the fastest-growing poker regions in the world and, thanks to the PokerStars.net LAPT, the region now has a high-stakes championship poker tour of its own."
San Jose, Costa Rica is the next stop on May 22-24th, anyone can qualify for these tournaments on PokerStars.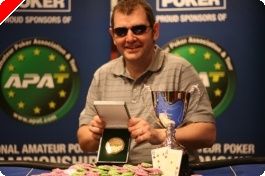 Scottish Amateur Poker Championship
The APAT Poker Association and Tour is a great little series of events used to promote amateur poker play. There was just a 132 player event in Edinburgh's Gala Maybury Casino on 3rd-4th May. The buy in was a small £75, and everyone started with 10k in chips. The winner also received a $3,000 seat into the GUKPT event later in the year.
This year's winner was Welshman Jason Jones from Wrexham, who is now the Scottish Amateur Poker Champion of 2008. He knocked out nearly the entire final table, and had won the heads-up player after only a few hands. The Welshman takes home the trophy, the seat, a medal the money and the title! Nice one!