Full Tilt Announces FTOPs Schedule, WPT First Quarter Losses + More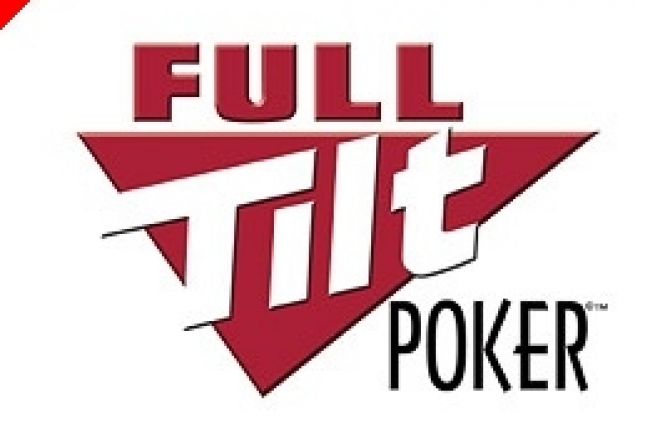 Full Tilt FTOPS VIII Starts Today!
The coveted Full Tilt Online Poker Series (FTOPS) Series is underway again! Full Tilt Poker has released the schedule for all the events, including three mystery events. The series of tournaments starts today and goes through till May 18th. These are the three newly announced secret events:
Event # 3, May 8th: No-limit Hold'em Triple Shootout (729 players max), $500+$35 entry, $300,000 guaranteed
Event # 8: Heads-up No-limit Hold'em (2,028 players max), $500+$35 entry, $250,000 guaranteed
Event # 17: $200+$16, 6-handed No-limit Hold'em Quadruple Shootout (1,296 players max), $200,000 guaranteed
This FTOPS is especially juicy, with over $10 million in guaranteed prize money. There are up to two events running per day throughout the next ten days. All these events have a Full Tilt Pro as a host, and this list has also been completed today. Every time this tourney runs it is a great success, and the prizes are staggering.
There are countless satellite opportunities, such as the satellite challenge, and some other new twists in this series. Full Tilt has started something called "Bouncebackability" Every player that bubbles (one out of the money) is qualified for a freeroll satellite into the main event.
This is the full schedule; more information is available at fulltiltpoker.com
Date Time Buy-in Format Guarantee (Host)
#1 5/7 21:00ET $200+$16 No Limit Hold'em 6-max $750K (David Chiu)
#2 5/8 14:00ET $240+$16 Pot Limit Omaha-knockout $200K (Max Pescatori)
#3 5/8 21:00ET $500+$35 NL Hold'em Triple Shootout $300K (David Pham)
#4 5/9 14:00ET $200+$16 Pot Limit Hold'em $200K (Marco Traniello)
#5 5/9 21:00ET $200+$16 Stud/8 $100K (Jeff Madsen)
#6 5/10 14:00ET $500+$35 Pot Limit Omaha 6-max $300K (Dario Alioto)
#7 5/10 16:30ET $100+$9 No Limit Hold'em rebuy $500K (Hans Martin Vogl)
#8 5/11 14:00ET $500+$35 No Limit Hold'em Heads Up $250K (Paul Wasicka)
#9 5/11 18:00ET $300+$22 No Limit Hold'em $1.5M (Gus Hansen)
#10 5/12 14:00ET $200+$16 Pot Limit Omaha/8 $200K (Mike Matusow)
#11 5/12 21:00ET $1000+$60 No Limit Hold'em $1.5M (Nick Shulman)
#12 5/13 14:00ET $200+$16 No Limit Hold'em 1 rebuy/add-on $300K (Lee Watkinson)
#13 5/13 21:00ET $500+$35 H.O.R.S.E. $300K (David Singer)
#14 5/13 21:00ET $200+$16 No Limit Hold'em turbo $200K (Amanda Baker)
#15 5/14 14:00ET $200+$16 Half Pot Limit Hold'em/Omaha $150K (Eddy Scharf)
#16 5/14 21:00ET $300+22 No Limit Hold'em 6-max rebuy $1M (Phil Gordon)
#17 5/15 14:00ET $200+$16 No Limit Hold'em Quadruple Shootout 6-Max $200K (Markus Golser)
#18 5/15 21:00ET $300+$22 Razz $150K (Berry Johnston)
#19 5/16 14:00ET $200+$16 No Limit Hold'em $350K (Rob Hollink)
#20 5/16 21:00ET $200+$16 Limit Hold'em 6-max $200K (Mike Schneider)
#21 5/17 14:00ET $2,500+$120 No Limit Hold'em 2-day event $1.5M (Phil Ivey)
#22 5/17 16:30ET $100+$9 Pot Limit Omaha rebuy $350K (Sigi Stockinger)
#23 5/18 16:30ET $240+16 No Limit Hold'em 6-max knockout $500K (Roland de Wolfe)
Main Event 5/18 18:00ET $500+$35 No Limit Hold'em $2M (Jennifer Harman)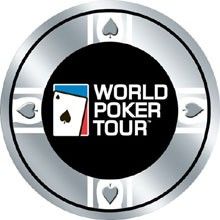 WPTE Takes a First Quarter Loss
The WPTE has been known to be struggling for some time now. The number for the first quarter of 2008 has been released, and depressingly the company's losses have widened by 25% over the losses for 2007. This equates to losing $0.14 cents a share, and $2.8 million dollars.
Television revenue is one source to blame, as the Game Show Network (GSN) pays less than the Travel Channel used to per episode. Viewership is also struggling. The deal for season 7 is not even completed, with negotiations closing in a few weeks. The WPT is planning on releasing an online Casino which should be a good investment.
The most gains made by the WPT come in the forms of event hosting and sponsorship revenues from international television sponsorships. The WPT is working furiously to break-through into the Chinese market, but doesn't expect anything until at least 2009.
The WPT is optimistic it will turn around, mainly when growth from online gambling businesses finds some leverage in the marketplace.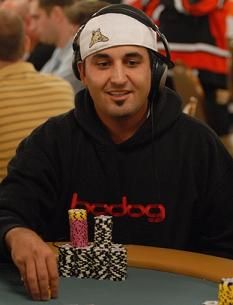 Bodog Parts Company with Josh Arieh
Josh Arieh and Team Bodog are no longer working together. It was announced today that Josh and Bodog have mutually decided to part ways from a spokesperson of the Morris Mohawk Gaming Group. This news comes in the same week in which Bodog has signed on a new pro in Justin Bonomo. It seems like Bodog is going with the out with the old, in with the new motto.
Bodog said "Josh had a great run as a member of Team Bodog over the past four years that included finishing third at the 2004 WSOP Main Event, winning his second WSOP bracelet in 2005 and making a number of final-table appearances at high-profile tournaments.
"We sincerely enjoyed our association with Josh and appreciate all that he brought to Team Bodog. We wish him nothing but the best in his future endeavors, both at and away from the table."
This decision may have become since the past couple years Josh has spent more time with his family in Atlanta, GA, and less time on the various poker tours. He came into the spotlight back when the WSOP television boom started with his trash talking and confrontational demeanor at the tables. He won a bracelet in a 1999 in a $3k event, but it wasn't until the 2004 Main Event where he found his fame. ESPN edited it masterfully and had him portrayed as a 'bad boy.' This image played into Bodog themes, and Josh has graciously endorsed Bodog ever since.
The current Bodog Team is now Dave Williams, Evelyn Ng, Jean-Robert Bellande and Justin Bonomo.
Check out our Bodog review here: Bodog Link