Full Tilt to Hold Biggest Buy-in Tournament in Online History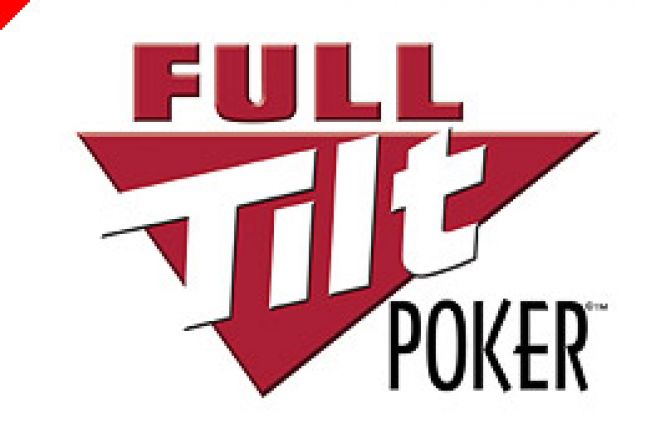 Full Tilt Poker will hold the largest buy-in tournament in online history with its $25,000 World Head-Up Championship, which is scheduled to take place at the end of this month. With a record online tournament buy-in of $25,000 per player, heads-up poker action doesn't get much bigger or more exciting than this! The high profile Heads up World Championship will begin at 3 p.m. Eastern Time on Saturday 24th May and will be hosted by well known poker professional and leading Team Full Tilt member Chris Ferguson. At $25,000 buy in per player, this tournament is also set to break the record for the highest buy in for a heads up tournament ever, either online or live.
The tournament will be capped at 64 entrants, and many of those will be Full Tilt Poker pros like Phil Ivey, Howard Lederer, and Jennifer Harman. The 64 player field will compete in a series of single-elimination, heads-up poker matches until a final champion is determined.You can log on to Full Tilt to watch the big names battle it out for the title. Post-event commentary and analysis will be provided by Ferguson and poker commentator Ali Nejad and you will be able to watch key hands or matches you may have missed.
If you are not content with just watching the action and are struggling to come up with the hefty $25,000 buy in (who wouldn't be!) there are two $500 +$35 qualifiers scheduled to take place for this event on Thursday 22nd May at 3 p.m. ET and 9 p.m. ET on Friday 23rd May. It is worth noting that all players who buy their way directly into these heads-up qualifier tournaments or win their entry through an online satellite will not be allowed to unregister from the events before their scheduled start times. This is because specific size fields are required for heads up tournaments. If an unworkable number of players are registered for these events at the time they are scheduled to start, Full Tilt Poker will manually unregister players until a perfect starting field (e.g. 16, 32, 64) is achieved. Players will be unregistered from the qualifier events in the reverse order in which they were registered, with the last player entering the field being the first removed, and so on, until a perfect field is achieved. So if you are keen to play in this historic online event, get your name down early!