Full Tilt $25k Heads-Up Tourny Insanity, Madrid Winner Revealed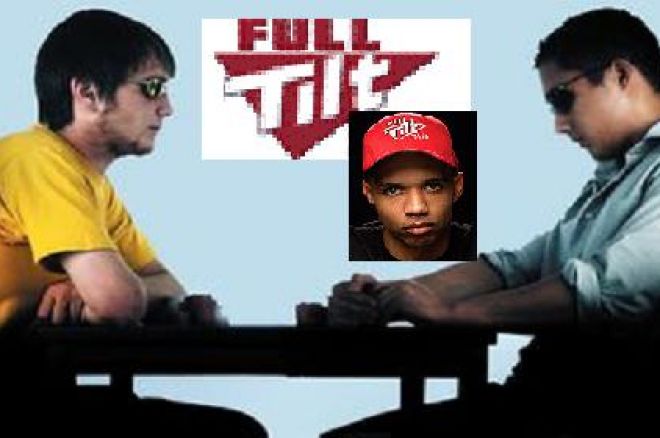 Full Tilt is Hosting the Biggest Online Tourney Ever
This coming Saturday marks one of the most incredible days in online poker, and this is because of the people at Full Tilt Poker.
They are hosting the biggest buy-in tourney ever to be seen in online poker with a $25k heads-up match's event. It simply does not get bigger then this online, and even in a brick and mortar, $25k is a huge buy-in! This will be the biggest out in the open tournament ever of this kind of buy-in, and is sure to attract the premier players for ego and of course the huge payday. This event starts on Saturday May 24th at 3p.m. Eastern Time. It is being hosted by Chris Ferguson, who is a well known American pro, and is one of the main pros behind Full Tilt Poker. He will be one of the 64 entrants trying to take this piece of history down.
The tournament will actually be capped at 64 players, so the highest the prize-pool could be is 1,600,000. Most of the players in this event will end up being Full Tilt Pros, such as Gus Hansen, Phil Ivey, Jennifer Harman, Howard Lederer, and others. The format will be a standard heads-up matches. Each entrant will be initially matched up randomly with an opponent. These two will play each other in a single elimination game to determine a first round winner. Then the winning players will be randomly paired with another winner of the first round in another elimination match. The winners continue to advance until there are only two players remaining. These two will play for the glory, the money, and of course for all the railbirds. This is shaping up to be one of the most railed events ever, and if you want to see the action, go download Full Tilt Poker now so you can watch the action. You don't have to deposit to railbird. There will also be post-event analysis and commentary done by poker commentary pro Ali Nejad accompanied by Chris Ferguson. They will be reliving the great hands, and vital plays that may have been missed, so be sure to have a look at that.
There is also a couple of satellites for the not so faint at heart. Like the main event, these satellites will be heads-up matches. There will be two $500+$35 qualifier satellites for this event in the next couple days. They will be on Thursday the 22nd of May at 3pm ET, and another on Friday May 23rd at 9pm ET. Please realize though that if you buy in to the satellite qualifiers, or the main event, you cannot un-register at any time, so don't register for fun in the hopes of unregistering. If you're in your in. This is because the registration process is being handled manually to ensure the proper number of players are in the tournament to make it divide perfectly. There will be no bye-rounds, so the number of entrants will be rounded down if necessary to a perfect starting number like 32 or 16. Players will be unregistered in reverse order they sign up, so make sure you sign up early if you really want to play. It will likely be a full tournament, but one never knows for sure.
This event is a must see for any poker players and fans. The heads-up play will be sharp and watching the various styles of the best players in the world playing one on one will be a great learning opportunity for all. Be part of poker history as a $25k online poker heads-up champion is crowned!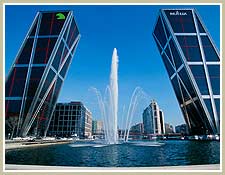 Titan Poker and Madrid Open Success
This story slipped under the radar, but last week a young Canadian named Greg Metzak won the first ever Titan Poker land-based poker tournament. This was part of the Euro City Poker Tour, which sends players from online qualifying to exotic locations to play out live events. This tournament was held at the Casino Gran Madrid, and hosted 66 players from online. First place was a juicy 40K Euros, and this 23 year old psychology student took it down in his first ever live event. It was also Metzak's first trip to Europe! Metzak thanked Titan Poker after his win, and said > in his thank you address to the fabulous people from Titan Poker. "I have had a week in Madrid, and now 40k Euros! Who could ask for more?"
While this was a pretty small tournament, it had a great feel to it. Titan rewards it players well, and hosted a small fun tournament, with a decent prize pool. This really had a lot of skill to it, and wasn't simply a donkament.
2nd place went to German pro Ingo Nassal. He took home 23k Euros for his troubles.
Feel free to check out Titan Poker for all these great chances at some travel and great tournaments. Who wouldn't want to go to an exotic location and win some nice cash? With small fields everyone has a realistic chance to win, and the people at Titan take good care of their players.