Upcoming European Tournaments, FTOPS, Everest Explodes!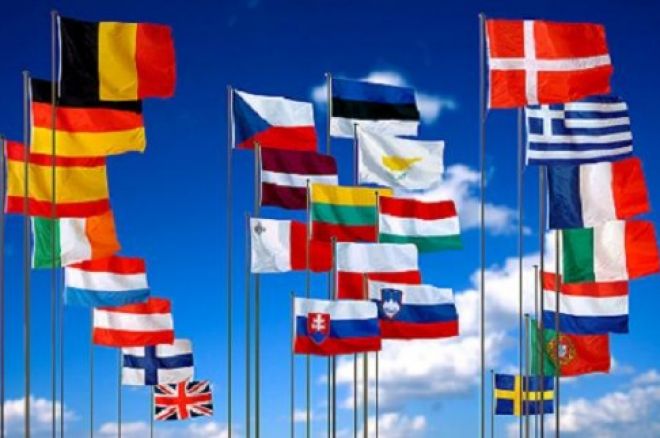 European Tournaments Coming Up!
There are a couple of notable tournaments about to kick off in Europe before the WSOP gets started in Las Vegas.
The first tournament is the next stop on the Grosvenor UK Poker Tour, which hits Newcastle today. This is the 5th leg of the tour, and kicks off in the Grosvenor Casino in Newcastle. Marc "Mr. Cool" Goodwin will be chasing another title after his leg four win in Manchester not so long ago. It will also be interesting to see how Nik Persaud does, after making his 4th final table in the last leg. These two men sit atop the leaderboard, but don't count out wily veteran Julian Thew, who is lurking about in third. The winner of the leaderboard gets a £10K bonus, so expect some fireworks.
The main event is a £1k buy-in that will run for four days. There will be several smaller events running at the same time. Full details can be found at GrosvenorUKpokertour.com
The other big tournament is the WPT Spanish Championship, being hosted at the Casino Barcelona. This event is being held on May 23rd to May 27th, and features a €5k buy-in Main Event. This is the last big poker tournament in Europe before the WSOP kicks off in Vegas. This event is not televised, but still gets a lot of players out. Last year brought in 226 entrants, and the first prize of over half a million Euros will certainly attract lots of players. This event was won by Austrian Markus Lehmann last year for €554k.
There is more than just a main event in this series, which also features a €1k no-limit holdem event, a €400 no-limit holdem event and lastly a €300 PLO tournament.

FTOPS Results Event 10 + 11
Event 10 of the FTOPS was hosted by Mike 'The Mouth" Matusow. It was a Pot Limit Omaha Hi-Lo tournament, and it managed to attract 1,137 players! A cool thing was Matusow actually made the money in his own event! He is the first pro to do so in this series. He came in 47th for a whopping $568! This tournament was won by lilkimmer77, who won a nice $51k for this tournament!
Here is how the final table looked:
1. lilkimmer77 $51,165
2. Madame Maria $32,404
3. Chessmanrus $23,990
4. Se_Musta_Mies $18,760
5. playerforty4 $14,212
6. hamazriya $10,233
7. whothedonk $6,822
8. kvnpat $5,116
9. TheZQZ $3,638
Event #11 was a $1k buy-in No Limit Holdem Event hosted by Nick "The Takeover" Shulman. This tournament attracted a huge prize-pool, and it seems like every online pro in the world was part of this one. 1,593 players bought in, and thus created a huge prize pool of $1.6 million!
Here is a breakdown of the final table:
1. Halfrek $342,495
2. huey680 $216,648
3. Klausen $160,893
4. r4ndomr4gs $127,440
5. MR RUBBIES $95,580
6. DontBluffMePLZZ $68,499
7. Nemo12345 $44,604
8. btmorita $31,860
9. buttsauce33 $22,302

Everest Poker Makes Money!
Everest Poker is a poker room that has been around for awhile. It started off slowly back in the day, but since has blossomed into a truly European site. Gigamedia, the Taiwan-based owner of Everest Poker has announced a staggering revenue increase off 428% in the first quarter of 2008 opposed to the first quarter in 2007.
Over 68,000 new players signed up to play poker, which is an increase of more than half the original base.
CEO and big boss Arthur Wang is quoted "GigaMedia continued to execute well in the first quarter — led again by our Everest Poker software, which grew both revenue and player numbers by about 50 percent over Q4. And, in Asia, we have expanded our online entertainment platform to reach over 65 million registered users, with over 8 million active users per month. We are especially excited about our upcoming launch this summer of new games and products in Asia, including our suite of real-money Japanese games. We are building an online entertainment platform that will span Asia and offer a top game and other entertainment experience to our players."
The main reasons of the increase have been strong marketing campaigns, and affiliate programs. This site is gaining popularity in Europe, and now is available in several languages. It has come along ways since TJ Cloutier and Dan Negreanu were sponsors!