PokerNews Chats with Eddy Scharf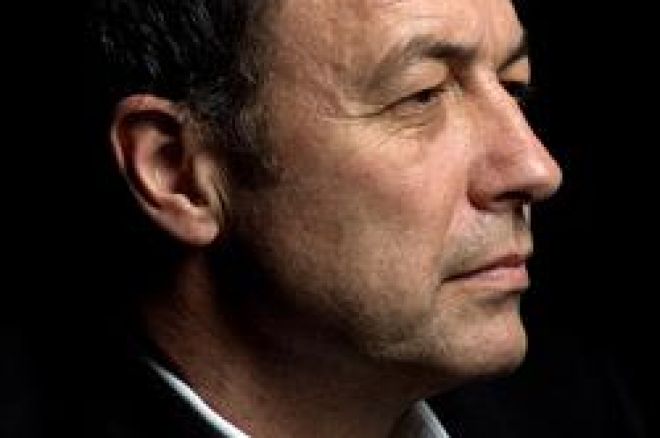 He owns two WSOP bracelets, is a Full Tilt Pro and one of the best poker players in Germany - Eddy Scharf. Pokernews talked to him about Poker and his life.
How did you start playing poker?
We played a lot of games at home – parlor games, skat, doppelkopf … Then we started playing poker. In Las Vegas I first played 7 Card Stud and Holdem.
What did you like on Poker?
People say it is gambling, but you can play with an advantage. This is what I liked with monopoly, everyone thought it would be gambling, but these people never won.
Since 1995 you are a poker pro. Have you scaled up your requirements? Did the pressure rise or do you shrug it off?
I am always shrugging it off. I am a perfectionist, if I do something, I do it properly. Since you can see poker on TV, where the public can see the cards, the situation has now changed. And who wants to be seen as fool on TV?
A pilot like you has to estimate risks – does this helps you with poker? If yes, how?
Absolutely. It is always important to estimate risks. You should make decisions without emotions and don't boost ones ego. And don't loose sight of your target.
You are a great omaha player, why do you like this game?
A lot of action, a lot of surpises.
More room for creativity and less standard-situations. On the first look it seems like you should be less able to bluff. But this isn't so.
As I read your book, I noticed that you lived in Kanada from age 3 to 12. Why did you come back to Germany?
It was really difficult. It was 1966 as we came back to Germany and it was like a journey to the middle ages. My real home is Canada. But now I feel fine in Germany too.
Good manners at the poker table are very important for you. Have you had bad experiences? What do you hate?
I can flip out too. It bothers me that people who never worked in their lifes are being rude to the staff. You can see that very often in America. People that never succeeded in their life, let their ego run wild because they can play poker.
You always give other players tips and hints. Are you not afraid to reveal your game, style and tactics?
Brunson and Sklansky started – by now everyone writes books or articles. I also profit by the pros for example FullTilt tips.
Do you play online poker? If yes, what are the differences, the advantages and disadvantages? If no, why not?
online poker provids other possibilities than live poker. You can play more hands, you can analyze hands on the computer. If you do it serious, the online game provides a lot of advantages – and I take it serous. You can easily find any limit or game that you want.
but online poker does not replace live games. Many live players would have never visited a casino without online experience.
How do you deal with bad beats?
Making a break. The game does not run away.
Tournaments last very long. How do you keep fit?
I am playing golf and before a tournament starts I am not talking about poker.
Do you prefer tournaments or ringgames? A lot of pros live from ringgames…
Its more fun. I have never been in the position to live from poker.
Since July 2007 you are an official "Full Tilt Poker" player. What changed?
Media interest grew. In the past nobody cared if I won or lost, that changed now.
It has always been important for me, being believable and as Full Tilt pro I am able to identify with this. This is great.
Where do you recharge your energy?
Golf, family, friends.
Would you be happy if one of your children wants to be a poker player?
It would be ok for me, but they should not find their self-confidence here. But they know this by themselves. Both have other priorities and thats ok.
Which advice would you give poker newbies?
Important to know that poker is no game of luck. No excuses for losses, take responsibility for your game. You made the decision by yourself, no one else.