Dutch Government and Gambling, FTOPS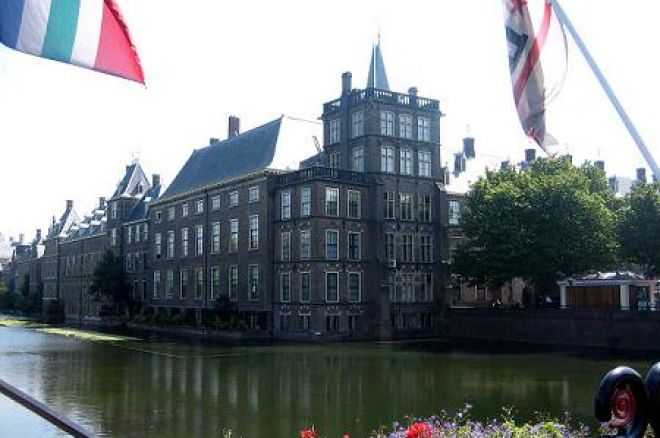 Dutch Government Trying to Shut Down Online Poker
On Saturday it was reported by the Reuters news agency that the Dutch Ministry of Justice has demanded that Dutch banks stop processing and assisting transactions to the online gaming industry. This is eerily similar to the Unlawful Gambling and Enforcement Act (UIGEA) that is currently being imposed in the United States.
It was reported that a list of up to 50 online rooms has been given out to all the banks in combination with a letter asking the banks to stop working with these online gaming companies. Some sites are confirmed to be on the list such as Unibet and Oranje Casino. It is illegal to operate an online gambling room in Holland without a license, and these companies could face legal action from the government if they don't start abiding by the law. These companies are having their files given to public prosecutors, so we could actually see legal actions taken.
Holland Casino is a government owned monopoly that runs the casinos in Holland. They have recently tried to make their own site, and make it illegal for other sites to operate in Holland. They recently got shot down in Dutch Parliament on a bill that would have allowed the Holland Casino to run a legal online site. Holland is under a tone of pressure from the EU to look after the online gambling issues. The EU argues that the Dutch Government does too much to protect gambling industries, and not enough to regulate it and promote a healthy lifestyle of gambling.

FTOPS Well Under Way
The Full Tilt Series of Online Poker is well underway. Today marked a surprise announcement, as Full Tilt announced a $25k buy-in heads-up championship. This will be one of the biggest buy-ins ever in an online tournament, and is being hosted by former NBC National Heads-Up Champion Chris Ferguson. This event is planned for Saturday May 24th, and will feature some of the best players in the world. Fans will be able to watch Phil Ivey and company fight it out in this head-up tournament, and can even qualify themselves in one of the satellites running for this event. The FTOPS is running for another week, so be sure to check it. Here is a recap of every event up to Sunday's events.
Event 2 $240+$16 PLO
This event is not as big as the others, as PLO is a tough game. This was hosted by Max Pescatori, and attracted 1070 players. This is the list of the final payouts:
1. whothedonk $48,150
2. gregguiche $30,495
3. hasuling $22,577
4. The_Dean221 $17,655
5. toksnokas $13,375
6. Tilted-Tony $9,630
7. Double 0 KC $6,420
8. Enyogo $4,815
9. Pokerfan X $3,424
Event 3 No Limit Hold'em 3 x Shootout $500+$35
This event was hosted by David "The Dragon" Pham. He is a much feared player in real life, but hasn't really panned out online. This tournament drew lots of players. This is how the final payouts looked:
1. BOP B 3AKOHE 1 $76,545
2. Davidp18 $51,030
3. Bull1967 $36,450
4. BKiCe $27,337
5. rur11 $20,047
6. VBILLER $14,580
7. da Mom2 $10,206
8. Jaypahhee $6,925
9. Tridynamo $4,920
Event 4 $200+$16 Pot-Limit Hold'em
Event 4 was hosted by Marco Traniello. 1076 players entered this
event, making first place a sweet $48k. This is how the final table
played out:
1. EMSBas $48,420
2. StellarCards $30,666
3. Kenny Rap $22,703
4. MissOldy $17,754
5. Ralphie4 $13,450
6. 1OutAllIn $9,684
7. PiMaster $6,456
8. Bonified $4,842
9. jumissa $3,443
Event 5 $200+$16 Stud/8
This is one of the smaller events, as Stud games cannot compete with Holdem in today's poker landscape. This was hosted by Jeff Madsen,
and the final table payed out as follows:
1. voguepergola $27,735
2. dman13 $19,092
3. nimbus $12,964
4. Berry Johnston $8,385
5. sillylife $5,289
6. I_wishbear $3,741
7. fan4mizzou $2,709
8. solohomer $1,818
Event 6 $500+$35 Pot-Limit Omaha 6-Max
This event was hosted by Italian Dario Alioto. 637 players payed the buy in for this game. For those that don't know, shorthanded PLO is one of the craziest games of poker there is! These final 6 players showed they can play:
1. mmmadd $68,477
2. scatterbrain123 $44,908
3. Kavin86 $32,264
4. Care4Nature $24,524
5. LokoIsBack $17,517
6. bd3109 $11,147
Event 7 $100+$9 No-Limit Hold'em Rebuy
The first of the rebuy tournaments! Rebuy tournaments are great fun, and require lots of patience since so many chips get into play. This tournament was hosted by German pro Martin Vogl, and 1,811 players entered, making this one of the juiciest tournaments yet. Notably, Erick Lindgren made it deep only to get busted out in 13th! The payouts were huge:
1. jornx $102,249
2. Sebop $63,007
3. ibleedbenjamins $41,452
4. butter435 $33,162
5. MB16021972 $25,424
6. Colonel Mustard $18,239
7. jarou $10,335
8. eisenhower1 $10,335
9. Ipchil $7,958
If you have never played on Full Tilt Poker, now is the time. Download through us and use that huge bonus to enter some of the FTOPS! There are events running every day so why not give it a try!