UKPN Vegas Guide: Where to Play Cash Poker in Las Vegas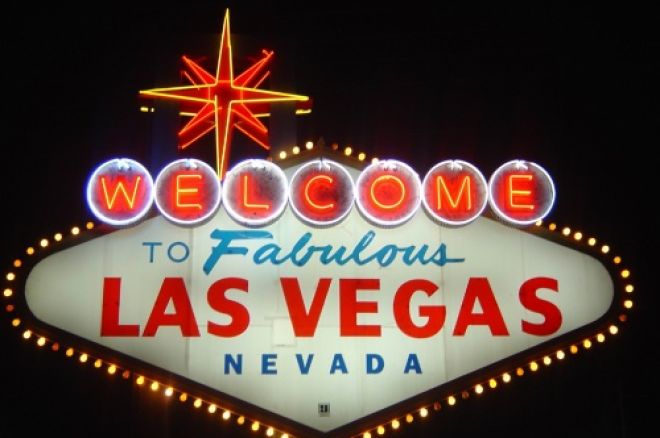 With about 50 different card rooms scattered across town, how do you decide where is going to be the best place for you to play cash poker in Las Vegas?
Well, in reality for most players it won't make a great deal of difference. If you're looking for small stakes, live action Texas Hold'em, you'll find virtually the same games on offer almost everywhere you go.
In fact most casinos only offer small stakes poker, even though it's often promoted as "low limit to no limit". This implies a wide range of limits on offer, but usually there will be a choice between a $2/$4 fixed limit game or a $1/$2 blinds no limit game. In Las Vegas, these are the smallest stakes you'll find anywhere.
If no limit hold'em is your bag, there's not much difference between a $1/$2 and a $1/$3 blind game, apart from a slightly higher big blind in the latter. Both games play with $5 chips (there'll only be a few $1s on the table for change) and a typical pre-flop raise will be $10 or $15.
Several casinos also offer a regular $2/$5 blind no limit game, but only a handful of casinos will offer bigger games than this. Bellagio and and Wynn are your best bets for high stakes action, but the games on offer will depend on how much interest there is on any given day.
If it's fixed limit poker you're after, games begin at $2/$4 although at some card rooms the smallest game is $3/$6 (and it's $4/$8 at Wynn). The lowest limit game at any casino is usually an extremely loose game, probably unlike anything you've seen before. Without the pressure of ever having to make a decision for your entire stack, small fixed limit games are usually extremely relaxed affairs.
Many card rooms will run their lowest limit games around the clock so of you're happy with these limits, you really don't need to try too hard to get into a game.
You could play in the casino you're staying at (which you'll probably appreciate when you finally need to sleep after a marathon session) and there's probably not much to choose between the game there and the one across the street, or at the other end of the Strip.
Or if you're out and about during the day, you should be able to just hop into a game wherever you happen to be. After you've seen the Shark Reef, why not play for a while at Mandalay Bay? Or if you're intrigued by the dead bodies exhibition at the Tropicana, their card room is quite small but you'll still get a $1/$2 game there.
Finally, the age old question of "where are the best games?" is one with no true answer.
The vast number of people who move through Las Vegas on any given day mean that, more so than anywhere else in the world, the game you played yesterday could be very different to the same game when you sit down in it today.
Fortunately, if you have legs it's very easy to practise a little game selection. It's never too far to walk to the next casino to try somewhere else if you find yourself in a tough game.
Ed note: You can catch plenty of juicy cash poker action at Full Tilt Poker