Can't Make the WSOP This Year? Try Bodog Poker Instead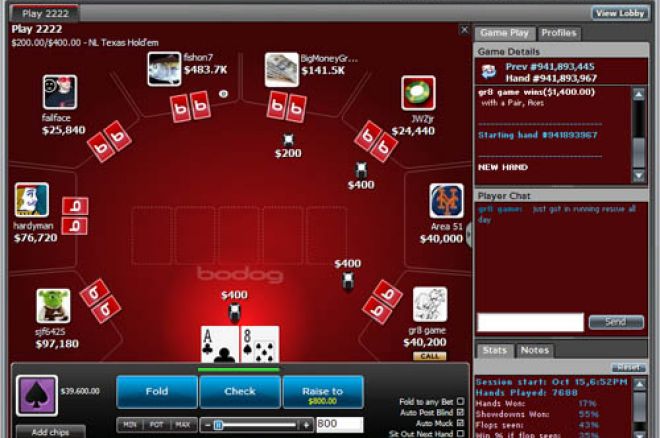 Flying out to Vegas, playing in WSOP events and enjoying all the trappings of Sin City can be a very costly affair! That's why Bodog Poker are launching a "Mini Online WSOP" for those of us stuck at home.
Who needs the bright lights, excitement, fame and fortune of Las Vegas during WSOP season? Ok, we all do! But there is a second option, this summer, if you cannot stretch to the 11 hour flight to Nevada. Bodog Poker have launched a series of 25 Hold'em tournaments which replicate those held during the WSOP at The Rio.
The festival starts on May 30th with a $100+$9 Pot Limit Hold'em event. On the same day in Vegas the WSOP's Pot Limit Hold'em World Championship takes place with a slightly higher buy in; $10,000!
Indeed, the whole Bodog Poker festival appeals to those on a budget. For less than $1000 players could take part in the entire series with buy ins ranging from $10 to $100. If you were to play every Hold'em event at the WSOP then you'd need well over a bank breaking $100,000.
The finale of the festival takes place on July 10th. In that tournament Bodog will be awarding THREE WSOP 2009 (yes, 2009) main event seats. This deal makes Bodog Poker one of the first online poker rooms to offer entry into next years WSOP.
Ed note: Join Bodog Poker today and play in this great value online festival