The UK PokerNews Big Question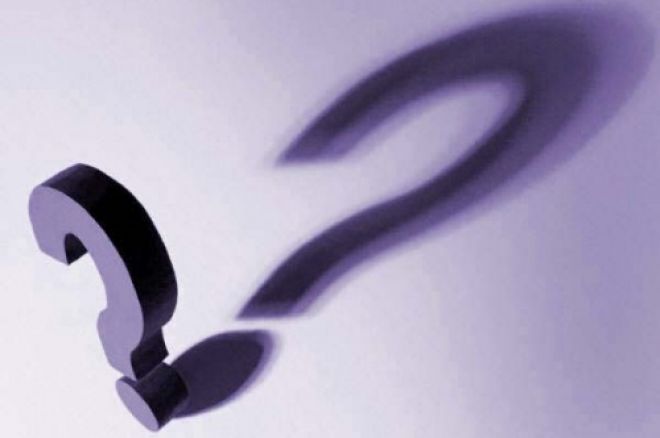 Each week we are pitching a hot topic to some of the brightest poker minds on the UK circuit to give us the inside scoop. This week we want to know:
Which UK Players do you expect to make a big impact at the World Series of Poker this year?
I would expect James Akenhead, Praz Bansi, Ben Vinson, Jeff Kimber, the Devilfish, Micky Wernick, Karl Mahrenholz and Neil Channing to do well in Hold'em events and Karl, Jeff Kimber, Nick Gibson, Devilfish and Micky to have good shots in the Omaha and Hi lo events they play. Micky would have a great chance if he plays the Razz.
Paul Jackson, Dusk Till Dawn
I think the players who have shown form there in the last couple of years will be there or thereabouts again - Praz Bansi finished in the top 20 in two events last year having won a bracelet the year before, Stuart Fox has had two thirds and a second in the past two years, and Roland had more cashes than any Brit last year. Devilfish is still playing as well as ever, the Hit Squad lads are in form and obviously Ram won one last year and has as good a chance as any.
Jeff Kimber, Ladbrokes Poker Professional
....beside myself? Well I will not be troubling the good folks at the Rio, but I think Julian Thew, Paul Jackson & Neil Channing are the the pick of the UK boys, with Nick Gibson as my dark horse. Joe Beevers is another who could trouble the judges, & of course, one of these days, Dave Colclough will "click" out their big-time.
Tony 'Tikay' Kendall, Sky Poker Presenter
I expect Praz Bansi and Karl Mahrenholz will go deep in several events this year. They are geared up for the series and will be there from the start. Both have what it takes to make final tables and will be aiming to secure a second bracelet for the Hitsquad.
Jonathan Raab, GUKPT Tour Manager
I think obvious Brit players like Roland and Devilfish will struggle because they are now reasonably well known in the USA and have the nightmare situation of people wanting to play against them with any hand just for the story-telling rights. A more obvious choice for me is Julian Gardner. He remains an incredible player but is still reasonably under-the-radar for more USA players. I also think a player like Roberto Romanello could make a real impact this year. He has the skills, will probably be unknown to all but a very small percentage of the field, and also has a chatty style that i imagine will give him an advantage at the predominantly yankified tables of the WSOP. They'll either warm to him and underestimate him, or go the opposite and be put off by his talkative nature.
Matt Broughton, Sky Poker Presenter
I have to fancy my twin Neil 'Bad Beat' Channing at this year's WSOP. He's in form and he's playing well and he's probably backed himself too! Barny Boatman is also long overdue and it wouldn't surprise me to see him do really well this year.
Joe Beevers, The Hendon Mob
I think the Hit Squad are going to make a big impact this year. With Praz's experience at this level and James and Karl's recent good form, I think they are more than capable of flying the British flag and, for once, taking it to the Americans. Failing that, they'll at least make a big impact at the bar, and, subsequently, their wallets.
Adam 'Snoopy' Goulding, Poker Blogger
So the consensus says that Joe Beevers, Praz Bansi and Karl Mahrenholz are the players you might want to stick a few quid on or add to your fantasy poker league. Here at UK Pokernews we wish them luck and if you have any questions you would like to ask our next panel of poker professionals, drop us a line in the UK Pokernews Forum.