The APT Manila is in Full Swing - Live Reporting Now on UK PokerNews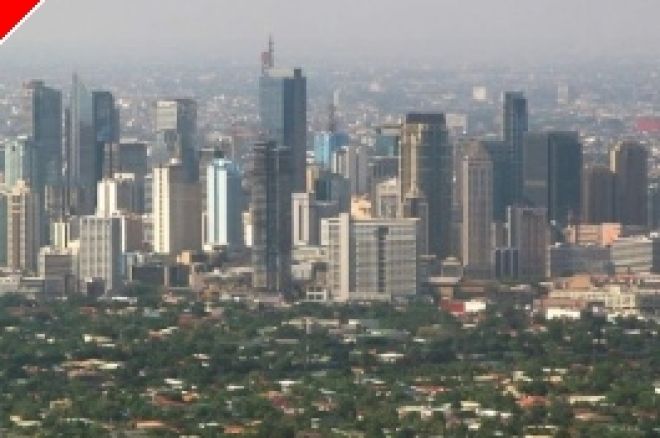 The APT Event in Manila is in full swing with the opening days Media and Celebrity Invitational events proving a big success.
The venue for the event is the world class, 5 Star, Dusit Hotel Nikko situated in the heart of Makati. Makati is a bustling hive of excitement and it's leafy facade houses the economic hub of the Philippines and it's 7000 islands. There are plenty of great restaurants, shopping and unique Filipino culture, as well as some of the most exciting nightlife for the young or the young at heart. There is no doubt the APT has taken a great deal of time and energy in selecting the perfect venue for it's opening event this year.
The poker will also be world class with a huge array of tournaments, satellites and cash games to suit every level of player. The main event has a guaranteed prize pool of 1 Million USD, which is the biggest ever guaranteed tournament held in Asia. The other thing which will set this tournament apart is that the tournament will be run under the watchful eye of Matt Savage, the world's most respected tournament director, ensuring that the standard of service offered to APT players is world class.
The excitement generated for this event is evident with the world class field that has assembled. Whilst enjoying my time in this fantastic resort I have been lucky enough to rub shoulders with many of the world's best poker players. The list of the games super stars Huck Seed, Karina and Chip Jett, Layne Flack, Evelyn Ng and 1991 WSOP Main Event Champion Brad Daugherty have made the trip to Manila to take on a large field of players from all over the world. There is also an impressive line up of local players including the godfather of Philippine poker, Wally "The Dream" Sombrero.
Wally had this to say, "It has always been my dream to see a world class tournament such as this take place in my country. I am proud to have so many of my international friends in the Philippines."
No expense has been spared and the poker room looks fantastic. There would be many international venues that would be jealous of such an impressive complex and the APT certainly has shown that they are going to make a big impact on poker in this area of the world. The main event begins Thursday so there is time for you to still jump on a plane and get your piece of the huge prize pool. There is also a "B" Flight for players that can't arrive until Friday.
For those of you unlucky enough to make your way to this tropical paradise then UK PokerNews will be giving daily updates and will be doing live coverage of the main event.