888 Announce Good Start to 2008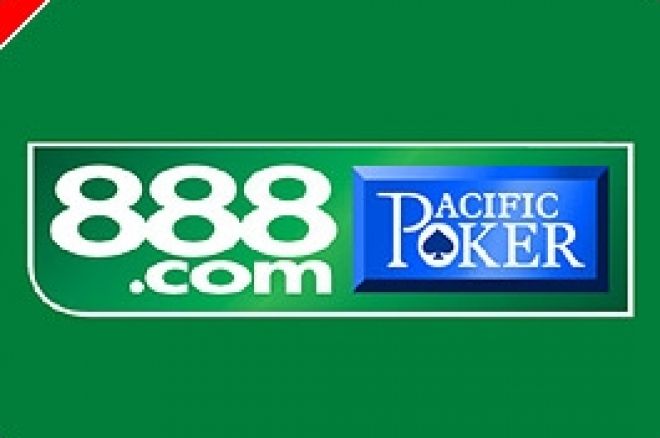 888 Holdings, the owners of Pacific Poker have reported a positive first quarter of 2008. There has been a 38% increase in net gaming revenue and poker revenue is up 5% to $22 million. Total operating income was up 41% to $66 million.
The group as a whole have been launching lots of exciting new enterprises in 2008. Including the launch of 888 Ladies (Bingo) and 888 Sport (Sports betting). There was a 27% increase in registered customer accounts year on year up to 4.9 million at the end of March. They are also the sponsor of the World Snooker Championships that have just finished as well as having recently partnered with the Rileys chain of Snooker Halls (Who now host small stakes poker tournaments).
Poker is booming right now for Pacific Poker which started with the launch of the new look poker software last year. As we write, one of the biggest online tournaments of all time, the $3 million guaranteed World Poker Crown, is wrapping up its live final table in Barcelona. All a far cry from the predicted troubles the group were forecast after pulling out of the US market in 2006.
Chief Executive Gigi Levy, said, "We are delighted with our Q1 2008 results especially given that we achieved further growth in the quarter well and above the unusually high Q4 2007. Our growth has continued into Q2, driven particularly by Casino and Bingo and so far we have not experienced any impact of the historically quieter seasonal period. Our various business initiatives are progressing well and we are therefore confident in delivering future growth during 2008."
Ed Note: Become part of one of the fastest growing, snooker loopiest poker rooms in Europe and get an exclusive Pokernews sign up bonus at Pacific Poker