Step Up to the WSOP with Pokerstars & PokerNews Freerolls!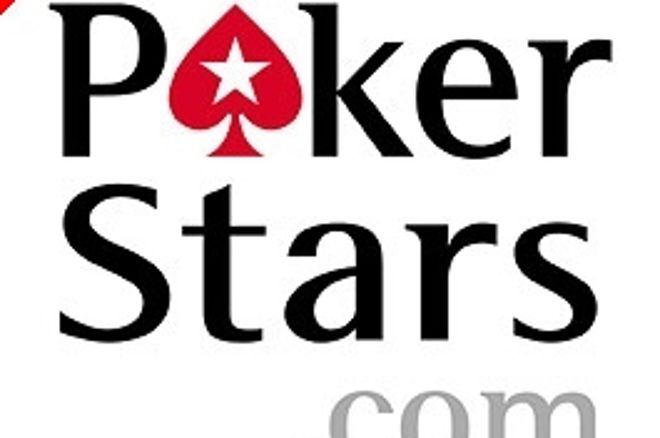 As the 39th Annual World Series of Poker* approaches, PokerStars is gearing up with their massive WSOP* Freeroll promotions. The WSOP* is the biggest poker event of the year, held annually in Las Vegas. Every pro and amateur alike try to make the journey to Las Vegas and the Rio All Suite Hotel and Casino for their chance at winning a coveted WSOP Gold Bracelet. PokerNews is dedicated to giving its loyal player base as many chances as possible to play in the WSOP for free. Now we have joined forces with PokerStars to unveil this amazing promotion: "Step up to the WSOP*."
PokerStars and PokerNews are hosting SIX freeroll tournaments. The first five each have a prize-pool of $17,320, and the 6th Freeroll has a $25,000 prize pool. The winner of the first five Freerolls gets a $12,500 World Series of Poker* Package, and the top two in the 6th Freeroll both win packages! It doesn't end there though, as the top 54 people in the Freerolls will also win entries into PokerStars WSOP* Step Tournaments.
Even if you don't win the Freeroll, but do well, you get a free second chance!
The payout graph:
1st = $12.500 PokerStars WSOP Package
2nd = $2.100 WSOP Step 6 Ticket
3rd-4th = $700 WSOP Step 5 Ticket
5th-7th = $215 WSOP Step 4 Ticket
8th-10th= $82 WSOP Step 3 Ticket
11th-15th = $27 WSOP Step 2 Ticket
16th-54th = $7.50 WSOP Step 1 Ticket
If this sounds like a great promotion to you, you must download PokerStars through PokerNews. You are also required to make a deposit, and earn 300 VPPS within the specified time frame. Players that meet these requirements will be given a ticket (when the specified time window closes), which has to be used to get into the Freeroll.
The first 5 $17.320 PokerNews Freerolls are scheduled at 15:00 EST / 16:00 EDT on:
Friday April 25 (Earn 300 VPPs from April 16 – 22)
Friday May 2 (Earn 300 VPPs from April 23 – 29)
Friday May 9 (Earn 300 VPPs from April 30 – May 6)
Friday May 16 (Earn 300 VPPs from May 7 – 13)
Friday May 23 (Earn 300 VPPs from May 14 – 20)
The 6th and final Freeroll in the 'Step up to the WSOP' has a gigantic $25k prize pool. The top two finishers win a $12.500 Team PokerStars Package each. This tournament is on Friday May 30th at 10:00 EST / 11:00 EDT. To meet eligibility for this tournament, download PokerStars through PokerNews, and make a new account. Then you must make a deposit and earn 500 VPPS between May 21st and May 27th. Once these requirements have been fulfilled, players will receive a ticket after May 27th which must be used to enter the tournament.
The $12.500 Package consists of the $10k buy-in to the Main event and $2.500 cash for travel and accommodation. The winners also have the option to join Team PokerStars and receive a swag bag Merchandise Pack. And there is still more! You are also invited to the PokerNews Welcome Party, which is a great evening that showcases the allure that Las Vegas is all about.
If you already have an account with PokerStars, this is NOT an issue! If you originally signed up through PokerNews and have met the eligibility requirements, then you get access to these awesome Freerolls! Have a look at this