Card Room of the Week: G Casino, Manchester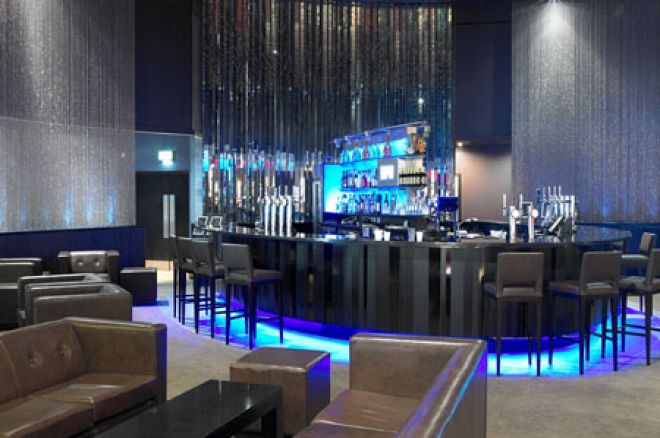 We have an exciting new feature here at UK Pokernews which we are calling UK Card Room of the Week. No prizes for guessing what the feature is about, every week we will be bringing you information about some of the venues in the UK where the top pros cut their teeth and small fortunes can be won. If you are a card room manager and want your own venue to be considered, by all means get in contact with us.
We start with a relatively new card room which is fast becoming one of the top venues in the northern poker scene. Only a year old, the G Casino in Manchester is just outside the City Centre and is part of the Grosvenor chain. It is a very lavish and modern casino that is literally buzzing at a weekend and devotes a great deal of its efforts towards poker players.
It will be very busy next week as the 4th leg of the Grosvenor UK Poker Tour takes place there, with a number of juicy mid stakes side events before the £1000 main event. Last year Dave Colclough took down the honours and you can expect a who's who of UK poker players to make the trip up and down the M1 to play at this impressive venue.
When the GUKPT is not in town, poker is on every night with a number of very affordable tournaments. They also hold cash games ranging from £20-50 buy-in and usually have around 6 full tables of cash taking place at once. Most tournaments get between 60-100 runners, and Monday is their busiest night. They also have a poker league for regulars which will see the winner get a trip to Vegas.
Monday £10 NL Deep Stack 9pm 8:45pm
(4,000 chips/25 min blind)
Tuesday £25 NL Deep Stack 9pm 8:45pm
(5,000 chips/ 30 min blind)
Wednesday £3 NL 90 min re-buy 9pm 8:45pm
Thursday £30 NL + 1 re-buy/addon 9pm 8:45pm
Friday £3 NL 90 min re-buy 9pm 8:45pm
Saturday £50 NL Double Chance 8pm 7:45pm
(90 min to use 2nd chance)
Sunday £2 NL 60min re-buy 3pm 2:45pm
£20 NL Double Chance 8pm 7.45pm
(90 min to use 2nd chance)
Carl Woodhouse of the G Casino told us "Players should come to our card room: it is very well managed, has tournaments to suit all types of player, it's the best Poker Venue in the north!"
I've play at the G Casino and would mirror this view; the G Casino is a very impressive building with plenty of room for the poker tables. It's a superb venue whether you are playing poker or just having a night out and an ideal one to mix the two.
G Casino
2 Ramsgate Street,
Off Bury New Road,
Manchester,
M8 9SG
Tel: 0161 831 6370