Robin Keston Among EPT Monte Carlo Front Runners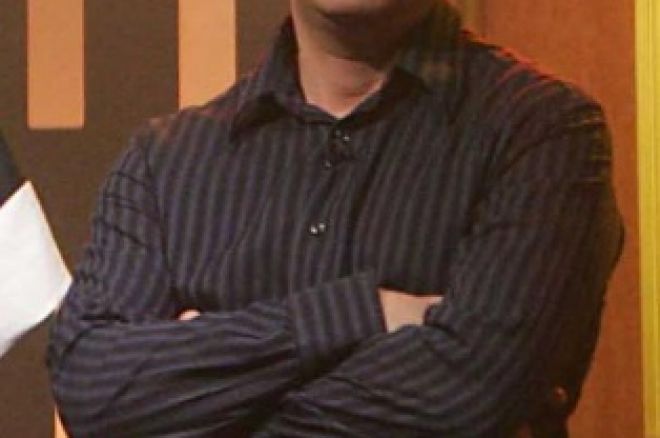 If you scan the International poker media today you'll see a buzz being created for the sudden chip lead of Antonio Esfandiari at the EPT Grand Final in Monte Carlo. Understandably this is big news for such a colourful character of poker who has been in the background of the tournament scene for a few years, and who now has a shot at the 'Trifecta' by adding an EPT title to his WSOP and WPT honours.
But while the whole world is talking 'The Magician', Johnny Lodden and Joe Hachem's controversial altercation with Woody Deck; there is very little being said about Robin Keston. This London based player has quietly and methodically got himself up to 2nd place on the penultimate day of one of the biggest events in poker. There are only a handful of tables remaining and every one of them has some of the biggest names in poker sitting at them, but don't be surprised if this quiet man of poker puts his big stack to devastating use towards the final table.
Keston is a super high stakes PLO specialist and only occasional tournament player in the UK. He was on one of the original series of Late Night Poker and later on this year you can see him bust me from the Party Poker European Open on Channel 5. Despite being a cash game specialist, a major title would certainly be deserved to this 15 year veteran who has a fearless aggressive style of play.
The only other remaining player from the UK is unknown Andrew Luetchford sitting near the bottom. With names like Joe Hachem, Freddy Deeb, Oyyind Riisem, Luca Pagano and of course the Magician in the field, he will have his work cut out to build that short stack up. Surinder Sunar from the UK was the unfortunate bubble boy when his pocket jacks were cracked by the KhQh of Ricardo Sousa.
These are the chip counts heading into the final day, don't forget you can catch all the action at our Live Updates Section.
Antonio Esfandiari (USA) — 1,198,000
Robin Keston (UK) — 916,000
Denes Kalo (Hungary) — 642,000
Johnny Lodden (Norway) — 623,000
Maxime Villemure (Canada) — 600,000
Mostafa Belkhayate (Morocco) — 523,000
Gerasimos Deres (Sweden) — 494,500
Henrik Gwinner (Denmark) — 487,000
David Shade Kruger (USA) — 486,500
Thomas Boekhoff (Germany) — 465,000
Rami Boukai (USA) — 425,000
Eric Liu (USA) — 398,000
Noah Siegel (USA) — 388,500
Stig Top Rasmussen (Denmark) — 373,000
Glen Chorny (Canada) — 344,000
Oyvind Riisem (Norway) — 340,000
Pablo Ubierna (Spain) — 316,000
Peter Traply (Hungary) — 300,500
Valeriy Ilikyan (Russia) — 295,000
Claudio Pagano (Italy) — 291,000
Jonathan Dwek (Canada) — 282,000
Luca Pagano (Italy) — 279,500
Amit Makhija (USA) — 269,500
David Miara (France) — 249,500
Isaac Baron (USA) — 236,500
Joe Hachem (Australia) — 214,500
Michael Martin (USA) — 141,500
Freddy Deeb (USA) — 140,500
Alexander Morozov (Russia) — 133,000
Raymond Rahme (South Africa) — 133,000
Walid Bou Habib (Lebanon) — 127,500
Benjamin Sprengers (USA) — 127,000
Anders Berg (Norway) — 124,000
Andrew Luetchford (UK) — 116,000
Vincent Secher (France) — 92,500
Anthony Chatelain (Sweden) — 83,500
Tomas Brolin (Sweden) — 74,000
Andreas Fluri (Switzerland) — 61,000
Stefan Geim (Germany) — 58,000