PokerNews Cup Salzburg Austria Winner + WPT Championship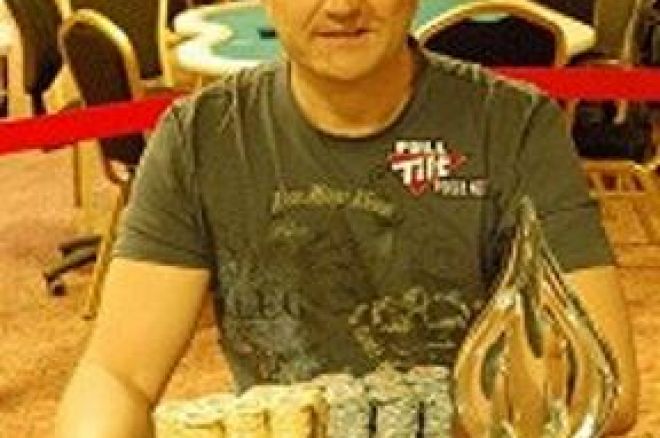 PokerNews Cup has a Winner!
After a long week of tournament poker in the picturesque town of Salzburg, a victor has emerged in the form of well known pro Erich Kollmann. First place was worth a juicy €31,160, not bad for a € 650 buy in! This is his 4th major cash this year, adding to an impressive resume of tournament successes. Erich has been a well known and respected player on the European Tour since its conception, and was undoubtedly one of the best players in this field.
The final table of eight was a mix of players from various European nations. There were five nations total being represented, with the Austrians dominating. There were four players from Austria to start the day: Erich Kollman, Niki Kovacs, Werner Lorenzoni, and Rudolf Russegger. The rest of the table was made up by: Hugo Felix of Portugal, Christian Wissmann of Germany, Andrew Nicholson of the UK and PokerNews' own Jordy Veenboer from the Netherlands. The final table started with Erich as chip-leader, and he showed his professionalism as he coasted to victory.
The first bust-out and 8th place finisher was Rudolf Russegger, who took home €4,090 for his trouble. He was busted out by burgeoning professional Jordy Veenboer. This was a strange hand. Action was folded to Jordy in the small blind, and Jordy opted to call. Rudolf checked his option and the flop hit 9h8c2h. All the chips somehow ended up in the middle and Jordy tabled 9c5c against the 7d2d of his opponent. There turn and river blanked, and Rudolf was busted out for making such a foolish play.
The next to go was Christian Wissman in 7th for €5,260. Wissmann shoved preflop with his remaining 100k and AsJc only to get insta-called by Andrew Nicholson with QcQs. The board didn't help either player, and the German was out. 6th place was the tight and grumpy Werner Lorenzoni, who won €6,430 for his efforts. He shoved with Ac2h and was called by Kovacs who has 3h3s. After the board didn't improve Werner's ace high, he angrily threw his cards at the dealer and left with his 6k.
5th place was unfortunately Jordy Veenboer. Throughout the days of play, Jordy has made many friends with his boisterous conversations and classy table persona. He had been keeping the game more enjoyable for all the players and for the rail with his wit and sense of humor, but this came to an end with a disappointing 5th place finish and a prize of €7,600. He got involved in a blind vs. blind altercation, and ended up losing with two pair against a straight. The rail applauded Jordy loudly as he wished the four remaining players good luck. Jordy represented what PokerNews is all about with his display of class, and we are very proud of his achievements in the PokerNews Cup!
The 4th place finisher was Hugo Felix from Portugal. He won €9.350, which is nothing to complain about. He got all his chips in against poker behemoth Erich, and was drawing pretty slim. He needed to catch a 2 outer to stay in contention, and subsequently missed. 3rd place was Austrian Niki Kovacs, who has won €11.690. He had played a very strong tournament by all reports, and ended up with all his chips in preflop on a coin flip. Kovacs had AsJs vs. Nicholson's 3s3h. Kovacs failed to hit, and the tournament was heads-up.
The heads up unfortunately didn't materialize as the two remaining players went off and discussed a deal. Kollman had a 2:1 chip advantage over Nicholson, and apparently this swayed Nicholson into making a deal. No more cards were dealt and Erich Kollman had won the tournament.
This was a great lower buy-in event that gave the loyal PokerNews readers and members a chance to play in a beautiful city for some good coin. The overall feel of the event was quite casual and refreshing, as many players showed their hands off and gave all kinds of information out that would never fly in a €10k event. It was standard fare for a player to win a pot with no showdown, and then show the winning cards. This brought a much friendlier feel to the tables! PokerNews would like to thank everyone for their involvement in making this a success, and would especially like to congratulate all those who made the final table. See you all for the next one!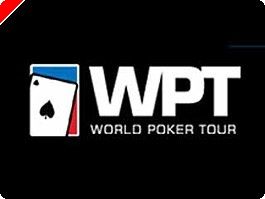 WPT 25k Bellagio Final Six!
The World Poker Tour 25k championship at the Bellagio is over! David Chiu has won the event, and the $3.3 million that comes with it! The real story of this final table however was the voyage and utter domination by Gus Hansen. Gus came into the start of the day as the chip leader, and proceeded to knock out every single player until losing heads-up to Chiu. This is been considered one of the most incredible final tables in WPT history, as nobody has ever gone on this kind of run before only to come in 2nd, especially someone as revered as Gus Hansen.
The final table started with six players who had made an incredible journey through all the best players in the world. The final six stacked up like this at the start of the day:
Seat One: John Reveto – 2,720,000
Seat Two: Gus Hansen – 8,570,000
Seat Three: David Chiu – 6,050,000
Seat Four: Tommy Le – 1,950,000
Seat Five: Cory Carrol – 6,670,000
Seat Six: Jeff King – 1,305,000
When the cards hit the air, the Gus Hansen show began. First he busted out Jeff King on the 12th hand of the day by calling Jeff's preflop all-in with 9sTs. King had AcQc, and was eliminated when Gus hit the Th on the river. Jeff King took home $263,815 for this deep 6th place finish. Two hands later, Gus was at it again. This time he busted out Tommy Le in 5th, when both men hit sets. Gus' was the bigger set, sending Tommy to the rail with $395k of prize money.
The very next hand was a crazy hand, which saw the exit of Cory Carrol. Gus and Cory were the chip leaders at the time, making this hand even more dramatic. On a flop of QcJd6d, Gus moved all in. Cory thought about it forever before calling all in on the biggest pot of the tournament. Cory made an amazing call with AJ for second pair, and was well ahead when Gus flipped up his 5d7d for a flush draw. Guess what? Yes, the flush hit on the river, and the crowd went wild. There has never been such a lively crowd as this one.
Seeing Gus play his draws like a maniac and hitting them like nobody's business was making the gallery go mental with astonishment and laughter. By hand #23 it was heads up. Gus busted out John Roveto in 3rd place. John gets to take home $923k and a Gus Hansen bad beat story. These two men were all in pre-flop, with AcTc vs. KhKs. You can guess what hand guess hand, and it was good when the ace ten made a straight on a J9867 board. At this point the crowd was delirious over Gus, who had single handedly destroyed the final table in only two rotations of the button. He head into the heads-up with nearly 85% of chips in play.
The heads-up is where things started to go wrong for Gus. His opponent David Chiu first doubled up with fives vs. deuces then started to chip his way up to the eventual chip lead. The crowd was stunned and Gus was starting to look worried. Whenever a poker player goes on a rush like Gus did to gain such an advantage, it is hard to comprehend losing it, so the energy in the room was getting a little panicky. Everyone clearly wanted and expected Gus to bring it home here. Unfortunately fro Gus this failed to materialize. With both players sitting at roughly 14 million chips, the end of Gus Hansen magic came to fruition. On a board of AcTc8s5s, the two men find themselves all in. Chiu has the As9s for top pair and flush draw, and Gus tabled Ts8h for two pair! Chiu had many outs going into the river, and hit one of them when the Ah fell on the river.
The crowd was stunned, as was Gus. Chiu was going ballistic, running around waving a China flag around while the rest of the room was trying to come to grips with what happened. Gus shouldn't be too disappointed though, as he won $1.7 million dollars for coming in 2nd.
This event was Gus Hansen's event to lose, and unfortunately for him, he lost it. David Chiu weathered the storm as everyone got knocked out but himself. Chiu pulled off the right strategy and had a little bit of luck to topple the juggernaut that Gus Hansen is at the table (especially with 84% of chips). And take home an assortment of prizes including $3.8 million dollars.