PokerNews Cup Austria | WPT Day 5 | PokerNews Europe Forum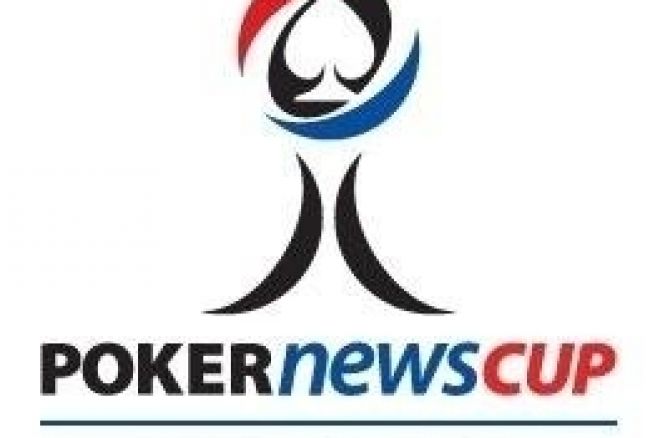 PokerNews Cup in Austria
Days 1a and 1b of the PokerNews Cup, live from the Concord Card Casino in Salzburg, Austria are now complete. This €600+50, five day event has brought out a total of 201 players all fighting to be recognized as PokerNews' best player. This tournament is populated mainly by unknown players, but there are some notable players such as Rolf Slootboom, Mel Judah, and Team PokerStars pro Lee Nelson, so there are some recognizable faces. The bulk of entrants are PokerNews online qualifiers, many that have never even played live poker before.
Day 1a started out pretty lean on players. Only 66 players showed up for it. The tournament structure is very good though, so the 66 players did get a good day of poker in. There were 32 survivors of Day 1a, including Rolf Slootboom. Rolf hit a late day double up when he ran pocket tens into the QT of his opponent. A ten hit on the turn locking the pot up for Rolf, and giving him some much needed chips going into day 2. The two players to watch from day 1a are Filipe 'FILPAC' Goncalves and Harald Suschegg. They both dominated play all day and both ended with big stacks. Suschegg actually took the chip lead from FILPAC late in the day after a preflop raise and a call. Suschegg bet out on a broken flop of 937 and FILPAC mucked his hand. Suschegg is going into Day 2 with a 50k stack, and is the overall chip leader. The 32 players will be advancing to a larger day 2 field, as day 1b was much bigger then 1a.
Day 1b was the bigger day, with 134 entrants playing. The size was so much bigger since 1b was the day that all the online qualifiers would be hitting the felt. 83 players survived day 1b, with the chip leader of being T6 Poker pro Henrik Gwinner with 46k in chips. He won a 40k pot near the end of the day against Henric Bjornstrom and has set himself up well for Day 2. Gwinner also busted out famous player Mel Judah. Henrik had Mel all in preflop in the classic race, Mel with AK Henrik with QQ. A king hit on the flop of K49, so Judah was looking good. Unfortunately one of the two queens left in the deck hit the river, bouncing Judah from the tournament. One of the funnier moments was when two tables simultaneously had an AA versus KK confrontation. This was a dose of reality for all the online qualifiers who only thought this happened on the internet!
The prize pool for the PokerNews cup is €120,600 overall, with €31,160 for first and 27 places paying out.
Day 2 is starting live from Salzburg at 5pm local time (GMT +1), with 115 players left.
You can catch all the live action with the PokerNews Live Reporting link.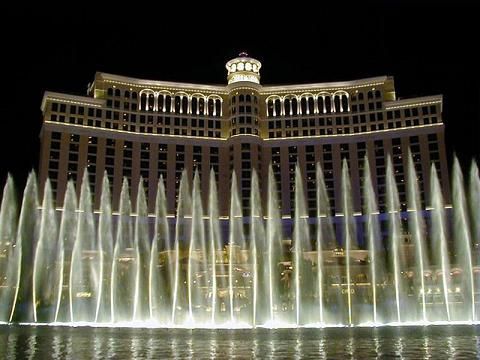 WPT Championship Day 5
Day 5 started with 17 players left. These remaining 17 had battled furiously to make it this far in the 25k buy-in WPT championship event, and we all guaranteed at least over 100k for making it this far. The mood was light as the cards hit the air, must have been the 100k guarantee! The goal for Day 5 was to get down to the final 6, also known as the TV final table, and then go on to focus on the $3 million first place prize.
The tournament has featured an unprecedented pace of bust-out, and Day 5 started out on the same theme. In the very first hand of the day, Jeff Shulman did the all in steal from the button with A6, only to get called by the Kenny Tran in the small blind, who made this sick call with A7. The 7 hit, and Jeff was out in 17th.
16th place was filled by none other than former WSOP Main Event finalist Andy Black. He got busted out from a horrible cooler hand. Andy had it all in with AA, which is of course the best scenario possible. Unfortunately for Andy is that Robert Mizrachi was also in the hand with J9 suited and a final board of TT678, ending Andy Black's day with a bad beat.
Gus Hansen then decided it was time to be a card rack for a while. First he struck out 15thplace Nick Binger, by way of a rivered flush. This wasn't enough for Gus, of course, who then got pocket aces and busted out David Tran in 14th. Robert Mizrachi busted in 13th when he ran A8 into the JJ of Michael Gracz and missed everything. He was followed by Bryan Devonshire in 12th who lost out with AQ vs. the QQ of David Chiu. The power of Gus then returned as he put Gracz all-in. Gracz had flopped a set and Gus had a flush draw and a gutshot wheel-draw. Gus hit yet another flush and Gracz was out in 11th. Time for the final table before the TV final table!
10th place was Kenny Tran. He busted out when he was all in with J8 suited against Tom Dwan's pocket sevens. The lucky sevens held up, and Tran was out. Dwan's luck wouldn't last long however, as he ended up busting in 9th about 15 minutes after his pocket seven triumph. He got pocket kings and went all in only to get called by Cory Carroll's AJ. That annoying ace hit the turn, and Dwan hit the rail. The aforementioned power of Gus returned to haunt the 8th place finisher Karga Holt. Karga and Gus had it all in on a coin flip: AK vs. JJ, and Gus won the flip again. Amir Vahedi was the unfortunate TV Table bubble boy, as Gus Hansen took care of business one last time in the day, knocking out Amir with a higher pair.
Tomorrow is the TV final table. The last six chip counts and seating looks like this:
Seat One: John Roveto 2,720,000
Seat Two: Gus Hansen 8,570,000
Seat Three: David Chiu 6,050,000
Seat Four: Tommy Le 1,950,000
Seat Five: Cory Carrol 6,670,000
Sat Six: Jeff King 1,305,000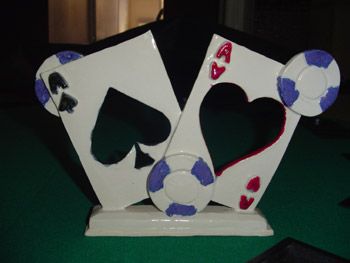 PokerNews Europe Forum
Well it looks like we are doing a great thing here. So far, many people have signed up and introduced themselves. I would like to take a moment and thank everyone for their fantastic support so far. We want to make this the official site for all things poker in Europe, and having a solid community forum means so much.
Please continue to introduce yourselves, and post about anything you want. the more the better, so lets all start now! COME SAY HELLO HERE!