€30,000 Rake Race at Poker Heaven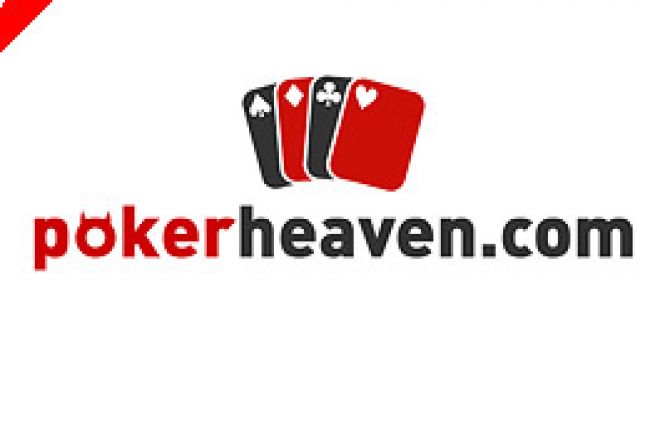 Ok, "sickos", the weather is poor and none of the home nations are in the European cup, so now is as good a time as any to take part in a rake race. Poker Heaven are holding a €30,000 rake race from next month, the largest in the poker rooms history, with €10,000 going to the most active player on the site.
One of the great features about Poker Heaven is the 'Player Zone' – an interactive section that amongst other things allows you to monitor your place in the rake race. You can also see what level of VIP bonus you are in line for each and every month in their lucrative VIP programme.
15 players in total will place in the rake race, but even if you just miss out you will be eligible for an exclusive €500 sign up bonus when you sign up to Poker Heaven with Pokernews. If you do make it to the finish line, you could be in for one of these prizes:
Position Prize
1st €10.000
2nd €6.000
3rd €3.500
4th €2.250
5th €1.750
6th €1.500
7th €1.250
8th €1.000
9th €750
10th €500
11th €300
12th €300
13th €300
14th €300
15th €300
Taking on a rake race can be tough and time consuming, so we would like to remind you on some of our strategy tips before taking up a quest to play more hands than everyone else:
Take an early Lead
Most of these rake races have a regularly updated leader board, if you can overdo it in the first week or so, you will present the rest of the field with a mountain to climb. This will de-motivate them and potentially make it a lot easier for you later on.
Multi-Table
Don't even bother taking part if you can't handle several games at once, most of the field will be playing four or more so take as many as you can handle.
Drop Down
The more tables you play, the worse you will play in general. Also, with a tight rake race you might find yourself playing when you don't want to. Drop down in stakes to make the game easier for yourself in tough conditions; it won't affect the rake you generate too much.
Remember what is important
If the extra tables, extra time or just he pressure is making you lose money at the table, stop. There is no reason to enter into a rake race if it is making you into a losing player. It should be a bonus on top of your winnings, not your only chance at breaking even.
The most important thing is to be getting something out of playing lots of hands anyway, and with a €500 sign up bonus and a superb and rewarding VIP scheme, Poker Heaven is a great place to grind, rake race or not.