EPT Finale in Monte Carlo and WSOP Freerolls!
EPT Monte Carlo Day 4
Day 4 of the gigantic Grand Finale in Monte Carlo is in the books. With the biggest prize-pool ever at stake, the tension and pressure has never been so high!
The day started with 40 players, and played down to the final 10. At the end of Day 4 the chip leader was Canadian Glen Chorny, who has amassed a whopping $3.3 Million tournament chips! Super Pro Antonio "The Magician" Esfandiari is the most notable of names left, finishing the day with a quarter million chips. Antonio appeared in control all day, even in the pots he lost. The other familiar face in the final ten is Luca Pagano. Luca has been playing on the EPT since its conception, and he has a good shot to take this down. He is looking to celebrate his record 9th EPT cash in a row with a 2 million Euro win. Hopefully Luca can make it to the final eight, and make his third final table on the EPT, since he made two final tables in season one.
WSOP Main Event winner Joe Hachem was unlucky to finish in 11th place. He was short stacked many times throughout the day, but kept doubling through until finally he went all in holding T6o on a 4T3 board. He was called however by Isaac Baron who held the dominating JT. The turn and river bricked out, and Hachem was out in 11th, winning a nice $160k.
The weirdest hand of the day came between Antonio Esfandiari and Stig Top Rasmussen. Antonio limped under the gun, and garnered a few more limpers along the way till action hit Stig in the Big Blind. It appears Stig thought this would be a good time to punish the limpers, and shoved all in for 700k on a 50k pot. Antonio had limped with a monster however, and easily called with QQ. Stig tabled AT, and looked like his day could be over. Luckily for him he was bailed out when an Ace spiked. This was a huge pot at the time. The result left everyone to ponder what would have happened if Antonio's queens held up. It is certainly possible Antonio could have ended the day with a nearly insurmountable chip lead with all his top skill and impeccable poise at the table.
This has been the biggest tournament in Europe ever. The prize pool is mind boggling, and no doubt life changing for most. The final ten are a mix of live and internet pros, showcasing that both types of players can play some mean poker. It will be an interesting final ten, showcasing some of the best talent in the world.
These are the Chip Counts heading into Day 5:
Glen Chorny - 3,370,000
Isaac 'westmenloAA' Baron - 2,365,000
Michael Martin - 1,579,000
Maxime Villemure - 1,220,000
Denes Kalo - 957,000
Antonio Esfandiari - 735,000
Luca Pagano - 705,000
Valeriy Ilikyan - 650,000
Stig Top Rasmussen - 590,000
Henrik Gwinner - 466,000
To get all the live action as it happens for the EPT Monte Carlo Grand Finale, click this link to follow all the news from Day 5 at the PokerNews live reporting section.
WSOP Freerolls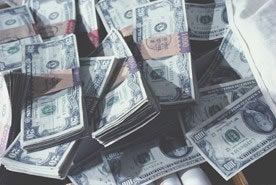 With the summer approaching, the WSOP is starting to creep into the minds of poker players worldwide. The 39th annual WSOP at the Rio Hotel and Casino is gearing up to be the best one yet. This is the time when all the good Online Poker Rooms start up the WSOP Freerolls. There have never been so many options for Freerolls! This link shows all the greatest ones going down now that you can get into for merely signing up through PokerNews.
S
ome of the Freerolls coming up look amazing! The PokerStars ones are probably the best in terms of prize pools. They are giving away over $1 Million in WSOP seats! Realize however you are going to come across many players and tougher fields on Stars, so it will be a real challenge. Because of this it is totally worth it to check out some of the smaller sites such as Poker 770 or Duplicate Poker, since they are also running some nice Freerolls and will obviously have way less players then Pokerstars. It doesn't matter what site you get in on, so having crack at them all could never be a bad idea.
Whatever site you choose, or don't choose, just realize that now is the time to start paying attention to what the sites are offering. The sites want to send players to the WSOP Main Event, and will be dishing out some major free chances to all the people that couldn't normally afford to play in an epic tournament of this nature. Imagine getting to the WSOP for free, and then winning the whole thing! That would be amazing, and is actually a possibility.