Win Seats to the ECPT at Titan Poker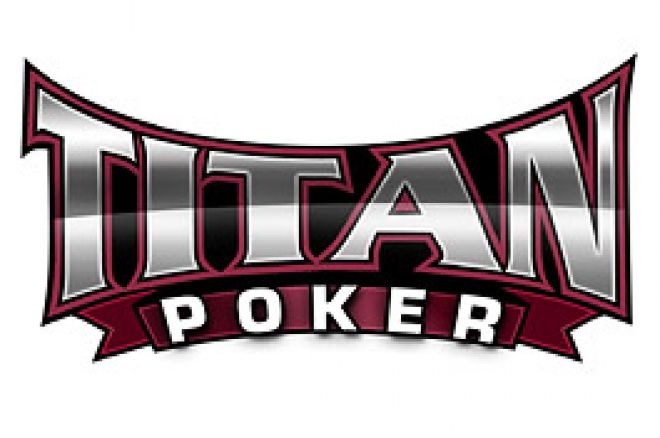 Titan Poker are once again rewarding their loyal members with a series of free rolls to some of the biggest tournaments in Europe, online and offline. VIP members will be given the chance to win seats in the second European Championship of Online Poker (ECOOP II) and the latest tour on the European poker circuit, the Eurocity Poker Tour (ECPT) Madrid Open.
On the 18th of April, Titan Poker will award ten packages worth $3000 each to the ECPT Madrid. This is more value than just an amazing free roll, because the event is open to just two hundred players, so it might be some peoples only chance at a place. The tours first leg is at the Casino Gran Madrid in Spain and this new kid on the block could become one of the most prestigious titles in Europe.
At the end of April Titan Poker will also be holding the ECOOP VIP Special, which is giving away three $3,420 packages. That is entry into all ten of the ECOOP II events. If you don't win this free roll you could still snag two ECOOP seats if you earn enough Titan Poker Points.
But we always knew Titan Poker was the place to go to get something for nothing. They regularly hold free rolls for Pokernews players that sign up there and currently have several free WSOP seats up for grabs for Pokernews players. Just sign up to Titan Poker with us and deposit to become eligible.
Don't forget that on top of your $500 bonus you will also get a $50 pokernews bonus appear in your account within 72 hours when you use deposit code UKPNEWS. Not only that but you will be eligible for regular loyalty bonuses and rake race promotions! Don't be a muppet, join Titan Poker today.