Devilfish to Address CAP as Keynote Speaker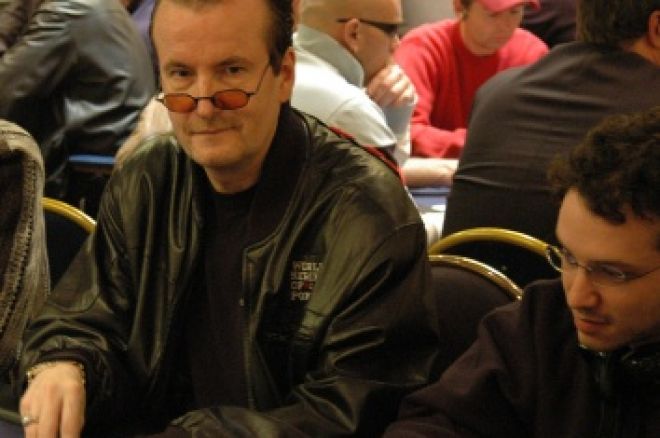 Poker players have been proving their versatility beyond the felt this week, with news that two major figures in the game are proving their skills in front of the microphone. There was a time that the only accolade that would accompany 'poker player' would be something like 'bookmaker' or 'pool hustler', but now the industry has become so big that 'keynotes speaker at a business conference' and 'university lecturer' can be added to the poker players CV.
Full Tilt Pro and Cardrunners founder Taylor Caby has just delivered a lecture at New York University to the Global Poker Strategic Thinking Society (GPSTS) where he discussed the link between the skills learnt in poker and success in the Business world. Caby's lecture surrounded how he used his abilities at poker to form the business model for the groundbreaking instructional poker website cardrunners.
Not to be outdone, the UKs most well known player, Dave 'The Devilfish' Ulliott has just been announced as the keynotes speaker at the Casino Affiliate Program (CAP) Spring Break conference in Cyprus next month. He would know a thing or two about the industry, as his own personal poker room has been one of the biggest movers and shakers lately, raising an extra £1 million in fresh investments and sponsoring a major student championship.
The WPT and WSOP title winner from Hull is known for his table talk both on and off the table. He is also a versatile musician and has even had a crack at stand up comedy. He commented "I never thought I'd see the day where I was an after dinner speaker. I'll have to get cracking on my speech writing now!" Whether he will be getting his trademark 'baby' into the end of lines of his speech remains to be seen.
A few years ago we never thought we would see the days when poker players were making speeches to businessmen. Long gone are the days that pro poker players are shifty wild eyed gamblers dragging their knuckles across the casino floor. These two appointments and major business events confirm not only that successful poker players are strategic, analytical, disciplined people but also that poker is an industry that is the envy of the wider business world