Battle of the Planets at Pokerstars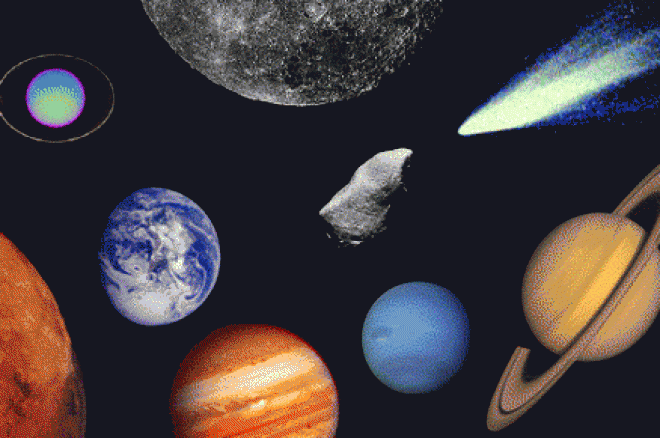 Until recently, Sit and Go players were left in the dark by online poker rooms. Cash players got all the VIP benefits and MTT players got the big scores and the glory. But lately the online poker scene is recognising SNG stars with things like SNG jackpots, SNG rake races and even Steps to major live events. Now Pokerstars have made the SNG regulars feel loved, with a regular SNG leader board for all levels.
Make no mistake, Pokerstars is the only place to be anyway for the SNG specialist. They have the widest range, most traffic and even the steps satellites on offer. But with the new Battle of the Planets leader board, they have really cornered the market. Now SNG players can compete for bragging rights like everyone else.
The weekly leader board is expected to pay out $3 million this year to SNG players of all levels. The leader board is tiered based on stakes and the prizes are for both high and low volume players. There is a 'low orbit' prize for recreational players and a 'high orbit' prize for those that play hundreds of games a month. There is a division for everyone and as you can see, the prizes are very generous:
| Division | SNG Buy-in | Low Orbit Prize Pool | High Orbit Prize Pool |
| --- | --- | --- | --- |
| Mercury | $1-$2.99 | $1,500 | $1,500 |
| Mars | $3-$4.99 | $2,000 | $2,000 |
| Venus | $5-$9.99 | $2,500 | $2,500 |
| Earth | $10-$19.99 | $3,000 | $3,000 |
| Neptune | $20-$49.99 | $3,500 | $3,500 |
| Uranus | $50-$99.99 | $4,000 | $4,000 |
| Saturn | $100-$299.99 | $4,500 | $4,500 |
| Jupiter | $300+ | $5,000 | $5,000 |
A low orbit prize will be based on 20 games, so if you have played 40 SNGs that week you will have two 'blocks' for consideration in the leader board. Likewise, the high orbit leader board is based on 'blocks' of 100. The highest ranking block for the week will be the one considered for the leader board. Your leader board points are based on the finishing position and the number of players in the game.
But if you just miss out for the week, don't fret. The top ten players in a division each week will win a seat into the 'Battle of the Planets'. This is a monthly $50,000 triple shoot out free roll. Of course if you make it to this free roll you are doing something right anyway, so its just even more money on the pile for you. Don't forget that your Sit and Go skills can also be utilised in the WSOP Steps SNGs, so you can also win your way to the big one with less risk at Pokerstars.