Andy Kingan wins APAT Event in Wiener Neustadt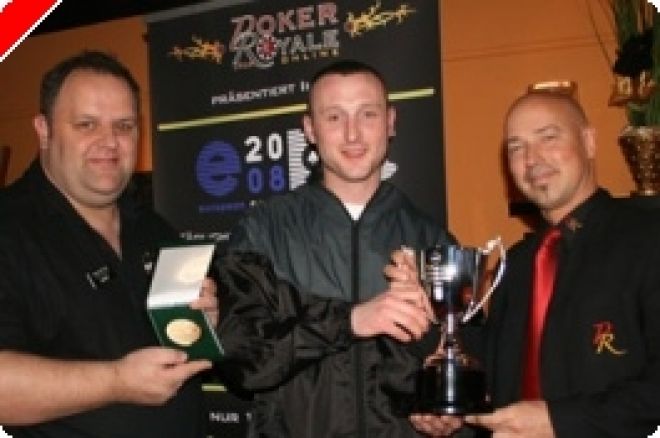 Just like the Irish Open another UK-player - Andy Kingan - won the "APAT". The tournament was held in the Poker Royal in Wiener Neustadt, Austria.
The Easter weekend definitely belonged to the Brits. While Neil Channing finished first in the Event in Dublin, his fellow countryman Andy Kingan was successful abroad and became amateur champion.
There was not only a huge distance between the venues but also a big difference between the tournaments' prize monies. Andy Kingan won €4,900 while Neil Channing cashed €801,400.
In addition to the prize money Kingan also won a seat in the next Grosvenor Pokertour. Last year the online qualifier Ketul Nathwani won this event and £119,780. Therefore Kingan might have a chance to make the British poker pros look bad and repeat his recent victory.
Back to Wiener Neustadt: The fourth Event of the Amateur Professional Pokertour (APAT) was held on 23 March 2008 and the €75 freezeout started with 188 players and 10,000 in chips.
Nine players made it to the final table consiting of Stefan Platner (Graz), Martin Tu (Wiener Neustadt), Martin Kläser (Cologne), Michael Strobl (Vienna), Milan Zaric (Vienna), Hendrik Kroll (Innsbruck), Sebastian Berres (Cologne), Linda Iwaniak (England) and Andy Kingan.
It was heads up between Kingan and Kroll but the Austrian did not stand a chance against Kingan's 2:1 chip lead.