UK: Home of the Poker Millionaire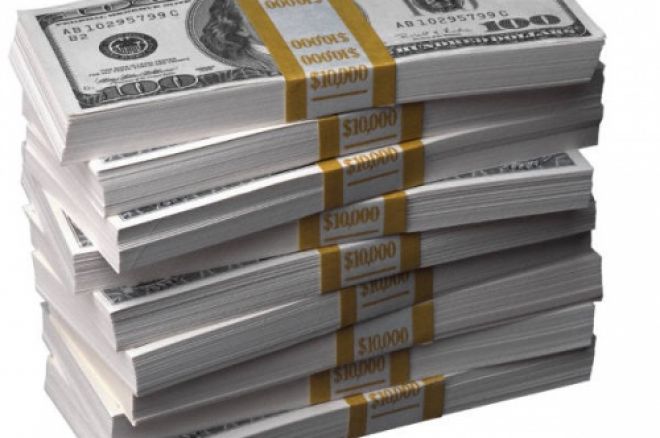 The UK has come up trumps over the rest of Europe in 2007 on the worldwide money earners list for tournaments. A recently published a list of the top earners in ranking events from last year, which saw an impressive 7 UK players surpass the million dollar mark. The finance paper that published the report in question suggested that only 5 UK players had won over a million but on closer inspection, we found that 7 actually had.
John Kalmar, Joe Beevers and Dave 'Devilfish' Ulliott were neck and neck (and neck) on the list, all with around $1.2 million in earnings. Kalmar famously made the 5th spot in the WSOP Main Event and Beevers took down both the GBPT Grand Final and Poker Million in quick succession. The Devilfish also had a cracking year at the WPT, winning a side event and coming 3rd in a main event that year, as well as a WSOP final table.
Julian Thew was just behind them with $1.18 million following his tremendous final quarter, where he won a GUKPT and EPT title back to back. Another EPT regular, Mark Teltscher made the list below him with $1.16 million after coming 2nd in the EPT Barcelona and a number of impressive cashes either side of that.
One player who did not make the list, even though he should have, was WSOPE runner up John Tabatabai, who won $1.16 million when he came 2nd to Annette Obrestad at the biggest money event held in the UK that year. Another player who really should have made the list, as this feature was after all about UK players and not English players, is Northern Ireland's Marty Smyth, who with $1.37 million in earnings after winning the Irish Open and coming runner up in the Poker Million, is actually the highest earning UK player of 2007.
3 Norwegian players (Annette Obrestad, Andreas Hoivold and Trond Eidsvig) and three Danish players (Gus Hansen, Soren Kongsgaard and Sander Lyloff) all won over a million in tournaments in 2007 also. This all pales in comparison to the 34 Americans who won one million or more in tournaments last year, but as most of the million dollar tournaments are concentrated in Vegas anyway, it's still very impressive that the UK manages to produce 7 of their own.