25 WSOP Seats at Sun Poker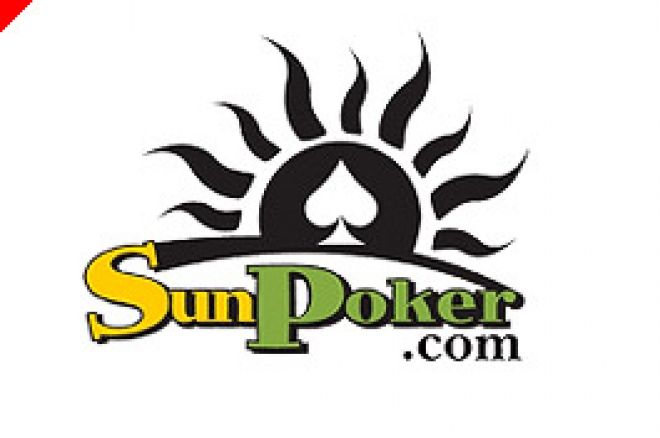 The forecast is looking very bright this year at Sun Poker, as we can announce the online poker room is giving away 25 packages to the World Series of Poker this year. This is a repeat of their fantastic promotion from last year and a total of $300,000 of packages to the big one are up for grabs.
But what separates these packages from others found at online poker rooms is that all 25 are entirely free. Rather than stumping up cash for these satellites you can use your My Player Points (MPPs) to enter the action. Either by buying in direct on the weekly final on a Saturday for 2000 MPPs or by winning a super satellite for as little as 10 MPPs.
Sun Poker commented "The great thing about this promotion is that you have 25 chances to win a package. Most poker rooms offer WSOP freerolls but they usually award the package only for the winner of such events. In these cases, if you play for hours and finish second for a bad beat or two you go home with nothing."
So if you are one of those high rakers for whom 2000 MPPs are a mere drop in the ocean, you can grab yourself a free shot at a WSOP seat each and every week. While at the same time releasing yourself a juicy $500 Pokernews sign up bonus and regular monthly reload bonus every month thereafter.
What's more, any new players this month will get a shot at a separate $12,000 WSOP package if they earn 100 MPPs or more. The top 25 players in this free roll will get a place in a grand final on April the 16th.
If MPPs are not your thing then you can of course go the traditional route and enter real cash satellites to the Main Event, with super satellites starting from $4. You can also win the 'Vegas Lite' Package worth $6000, which is for those of you would prefer to play the side events or the cash games while you are out there.
So whether you win it with hard earned cash, new player privileges or just your backlog of MPPs, the sun will be shining down on you in Vegas this year, courtesy of Sun Poker.