Exclusive €1000 Added Weekly Tournament from UK PokerNews and PokerTrillion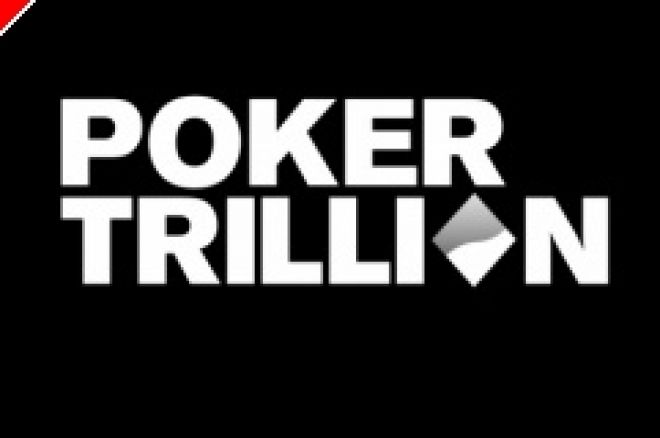 Now that online poker has been in the public domain for nearly a decade, we poker players have a huge choice of where and what we play. No longer do we have to play in whatever game is available to us, and we can go hunting for some 'value'. A good value game could be one with an overlay, with added prizes, one that gives us loyalty bonuses or just one with some complete donkeys at the table.
Thanks to UK Pokernews and Poker Trillion, you can partake in some of the best value games on the net. This is because on top of the amazing value perks we already knew about at Poker Trillion, we now have an exclusive regular added money tournament just for Pokernews customers.
So mark 14:00 GMT this Saturday and every other Saturday in your calendar from now on. For a modest €10+1 we are adding €1000 to the prize pool every week. This means that if less than 100 players enter it has the same value as a €20+2 MTT, if less than 50 players enter it has the same value of a €40+4 MTT and so on. In the unlikely situation that only the minimum of 10 players register, then it's like playing a €100+10 SNG for less than ten quid sterling!
All you need to do is download Poker Trillion with us and make a deposit and you will be eligible for life. Go to the private tab of the tournament section and enter the password PNEWS1KADD to register. You need to have signed up through UK Pokernews to gain access to the tournament.
But this isn't the only reason to join Poker Trillion, we said added value and we meant it. On top of our tournament there are tons of added value and guaranteed money tournaments, including the €5000 added 'Trillion Treat' and the €2500 new players free roll (which is great value due to often low turn outs).
But the landmark added value feature of Poker Trillion is the frequent player perks. High rakers can get up to 30% rakeback which they can pull out at any time, rather than waiting for the payment. But the single best value perk is without doubt the discounted tournament entry. You can redeem your player points for land based tournament entry, which are between 30-50% cheaper than buying in direct.
This means that you can buy your seat to the WSOP for $5000 and you can snag that seat into a GUKPT for just over £800. This list of available tournaments is huge, worldwide and includes both major events and smaller festivals. For more details go to the Poker Trillion website.
So, whether it's extra money in your tournament, a juicy rebate on your monthly rake or a whopping reduction on your shot at the big one in Vegas, Poker Trillion are literally throwing value right at you.