Shetland Islands Pub Wins First Ladbrokes Poker Pub League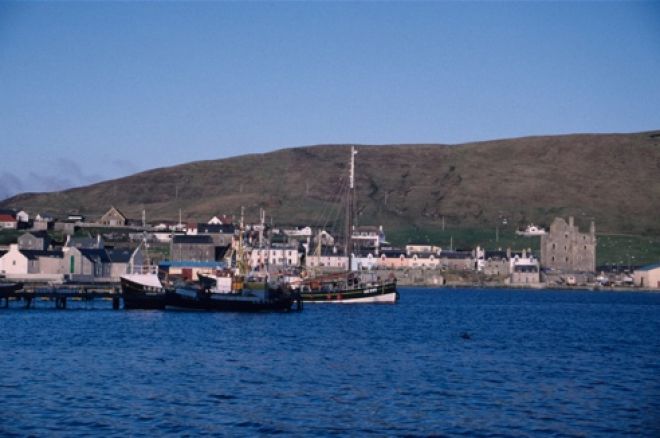 The Kiln Bar in Scalloway, The Shetland Islands, has won the first ever Ladbrokes Poker Pub League. The small bar came first out of 500 competing public houses after joining the league as a 'joke'.
Poker nights are a regular thing on a Friday and Saturday in the Kiln and the publican signed up for fun. ""They thought we would maybe sign up and see how we got on, so they did and it just escalated. I think we had 40 registered players from the pub playing online." said owner Vera Sertice.
As a result, Ladbrokes Poker are putting on a special celebrity tournament in the Kiln, which will have as its host Sky Poker presenter and comedian Norman Pace:
""I'm really excited about going to the Shetlands. I think our party is going to go down in the history books of the Islands. Pub regulars will enjoy a fantastic poker tournament with professional dealers, tournament direction and a generous supply of refreshments courtesy of Ladbrokespoker.com. The winner will also get to play me in a head-up duel!" said the TV funny man.
Landlady Ms Setrice added: "We are absolutely delighted that a peerie pub like this in Shetland has actually won a poker competition out of the whole of the country. We have only been playing poker in here for about a year and a half. It just started off as a fun that the customers thought they would do. None of them were poker players".
This is just another great advert for the increasing success of pub poker. In a short space of time it has captured the imagination of landlords, locals and poker rooms all at the same time. While the governments may be putting off new players from taking up the game in other countries, Pub Poker is one of those things that is thoroughly enriching the UK poker scene.