Online Poker Security Concerns and Advice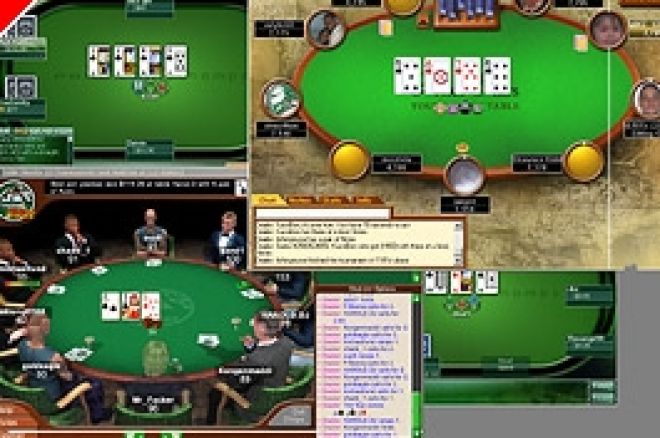 In the early days of online poker, the 'tin foil hat brigade' were very concerned about the legitimacy of the game and worried about rigged hands, superuser accounts and online fraud. Many of us laughed off such attitudes but these days it is very much a concern of even the most experienced players. Online cheating is currently a hot topic and it looks like online security is equally as worrying to poker players.
I write this as I have my own personal concerns about the security of my online poker accounts. A few months ago Full Tilt were very vigilant in spotting an attack on my account and made the necessary precautions to protect it. Right now it appears someone has accessed my Pokerstars account, I am very pleased to say the world class security at Stars quickly acted, froze my account, and we are in the process of making it more secure. Thankfully there wasn't any cash in that account and all they had to steal was a stress balls worth of FFPs, but that is by no means a reason to think all is ok. Money or no money in my account, this could have grave consequences, they suggested that:
This Unauthorized access might have been the result of a key logger or a Trojan(malicious software). Key loggers are applications that monitor a user's keystrokes. They steal this information in several ways. These logs can then be used to collect email and online banking usernames and passwords from unsuspecting users
My case is by no means an isolated one. Symantec, the company behind Norton Anti-Virus, have reported recently that a number of 'phishing' attacks have been made on players from small countries. 'Phishing' is when someone attempts to trick you into disclosing personal security information by sending you an email disguised as being from the online poker room themselves.
Just this week the news has been broken that online players are a massive target for hackers. In this instance the hackers were players themselves. Rather than use their software to simply move the money from a players account into another, they used a 'Trojan' which allowed the hacker to produce a screen shot of another player's computer at will. As a result they were able to see exactly what they had and play perfectly against them, gradually and seemingly legitimately.
Thankfully remaining vigilant and practicing some common sense appears to be a simple and quick way to prevent your own security issues. I've been searching around and here are ways you can protect your online poker account and the rest of your affairs on your PC in general:
• Do not open emails/attachments from unknown sources: If you use a major web based email provider like Gmail or Hotmail, they have a great success rate for putting these emails straight into your spam folder. Be particularly careful of online poker accounts claiming you have money you were not aware of in the account as this is a trick to get you interested.
• Do not give out personal information to anyone that contacts you: By law you should rightly be asked to pass a security check when you contact your bank or other data holder. However, when you are contacted out of the blue, by the phone or email, do not answer any security questions. They have contacted you on what they believe to be a correct and secure line and it is illegal for them to ask you to pass a security check.
• Anti-Virus and Firewalls: If you don't have these installed already, you really deserve anything bad that happens to you. Norton, McAfee and Zone Labs all offer affordable software that filters all the information coming into your computer and runs security checks on them before they are exposed to your PC. Make sure they are updated regularly (many update themselves automatically) as hackers respond quickly to changes in security.
• Be careful with Peer-to-Peer(P2P) Software: You might be able to get the new Gareth Gates album for free on a P2P website but any website that allow you to download unsolicited software tend to be rife with spyware, which scans and sends back messages to a 3rd party. Most of the time it is for marketing purposes, but it certainly can be a lot more sinister.
• Passwords: Change your passwords on a regular basis and make sure they are not easy to guess. WSOP champion Greg Raymer had his account violated when he, by his own admission, he had an easy to guess password. Making it a good mix of numbers and letters is a good idea and changing it regularly will make it very difficult for hackers to keep up.
Ed note: Online poker is still very secure so why not take advantage of the $50 for free (no wagering required) at Tila Poker when you deposit $50 or more