Norwegian Poker Championships Head to the UK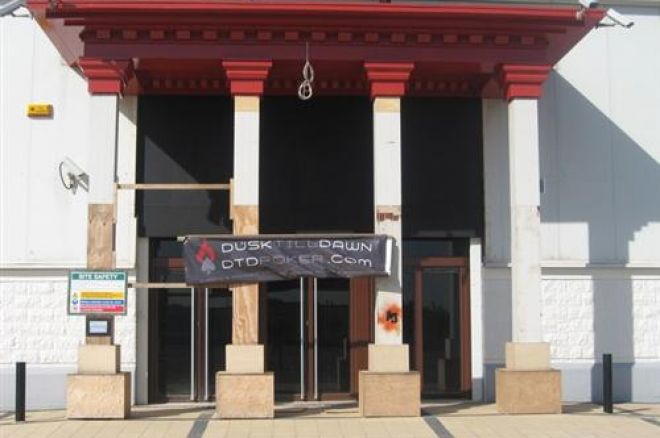 The 2008 Norwegian Poker Championships are set to start at the end of April, but where to hold them? Oslo seems the ideal choice, maybe Oppland or Vestfold? Try Nottingham, England at none other than Dusk Till Dawn. The Norwegian government has banned poker, considering it to be a lottery, and anyone found playing it could face a criminal prosecution. Therefore the 7th annual Norwegian Poker Championships will be held at Dusk Till Dawn from April 28th for eight days.
A direct plane from Oslo direct to Nottingham will be scheduled for the event, with several hotel chains chosen to accommodate Norwegian players. This has undeniably proven what DTD successfully argued in court, that the club would be excellent for the city's tourism industry, as 400 Norwegian poker players are expected to make the trip over.
The schedule is long and varied, including fixed limit events and PLO, ending with a £500 Main Event. You'll be pleased to know that there are plans to allow UK players into this series of events, although how many is yet to be confirmed by the club. One thing is for sure, with the likes of Annette Obrestad and Johnny Lodden hailing from these parts, we can expect some big names and big action from our Scandinavian guests.
A documentary is being filmed throughout the championships and the final table of the main event will be filmed and covered live. We'll bring you more news about the extent of UK player participation as we get it, but until then here is the mouth watering schedule:
Monday 28th April
3pm £200 Fixed Limit Hold-em, chips 4000, 45 minute clock, cap 135
8pm £150 No Limit Hold-em, chips 4000, 30 minute clock, cap 135
Tuesday 29th April
3pm £300 Double Chance PLO 3000 + 3000, 45 minute clock, cap 180
4pm Day 2 £200 Fixed Limit Hold-em
8pm £50 max 2 rebuy 2500 chips, 24 minute clock, cap 180
Wednesday 30th April
3pm Day 2 £300 PLO
8pm £50 Super Satellite for £500, 3000 chips, 24 minute clock, cap 198 (18 seats )
Thursday 1st May
3pm Day 1a £500 No Limit Hold-em, 10,000 chips, 1 hour clock, cap 333
Play 9 levels day ends 2.00pm
Friday 2nd May
Repeat Day 1
Saturday 3rd May
3pm Day 2 £500 No Limit - play 9 levels day ends 2.00pm
8pm £200 PLO Double Chance 5000 + 5000, 30 minute clock
Sunday 4th May
3pm Day 3 £500 No Limit play to final
4pm Day 2 £200 PLO
8pm £300 DTD Deepstack 10,000 chips, 45 minute clock
Monday 5th May
3pm £100 Unlimited Rebuys 2500 chips 24 minute clock, cap 180 + alternates
4pm Day 2 £300
5pm Final £500
Ed note: Whether you're from Norway or Britain you can still play online at Everest Poker