Norwegian Poker Championships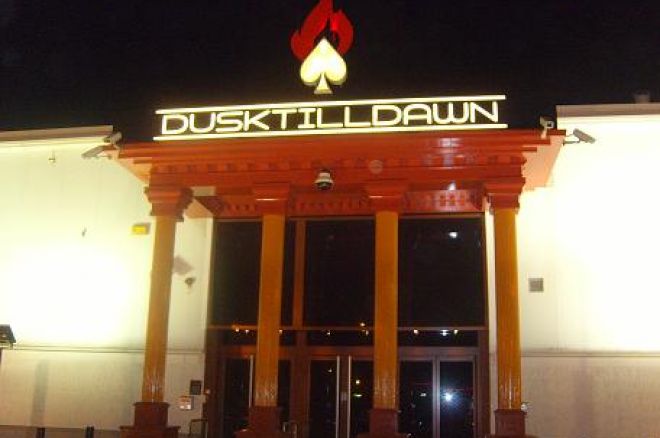 We are delighted to announce that Dusk Till Dawn has been nominated as the official host of the 2008 Norwegian Poker Championships.
Starting on 28th April with the popular side events Fixed Limit and Pot Limit Omaha, this 8 day poker extravaganza ends on 5th May with the Main Event final table. This year's championship is exclusively sponsored by expekt.com.
The Norwegian Poker Championship is Norway's largest poker tournament and is expected to attract over 500 Norwegian players. Since the event was launched in 2002, the tournament has experienced rapid growth and is delighted to be celebrating its 7th anniversary at Dusk Till Dawn.
With a total estimated prize pool of £350 000, the winner of the Main Event will also receive a complete WSOP package from expekt.com.
The tournament will be covered with live video blogs and full scale TV production of the Main Event final table. A special poker documentary is also planned for the whole 8 day poker festival which will be available on TV and DVD from the autumn.
Expekt.com is chartering its own poker plane from Oslo to Nottingham and several hotels have been chosen to accommodate the Norwegian players.
The Norwegian government has banned poker and the game is characterised as lottery. The state governed monopoly "Norsk Tipping" does not offer poker and anyone playing poker with money could face criminal prosecution. Consequently, the tournament must be hosted outside of Norway which led to the appointment of Dusk Till Dawn as proud hosts.
SCHEDULE
Monday 28th April
3pm £200 Fixed Limit Hold-em, chips 4000, 45 minute clock, cap 135
8pm £150 No Limit Hold-em, chips 4000, 30 minute clock, cap 135
Tuesday 29th April
3pm £300 Double Chance PLO 3000 + 3000, 45 minute clock, cap 180
4pm Day 2 £200 Fixed Limit Hold-em
8pm £50 max 2 rebuy 2500 chips, 24 minute clock, cap 180
Wednesday 30th April
3pm Day 2 £300 PLO
8pm £50 Super Satellite for £500, 3000 chips, 24 minute clock, cap 198 (18 seats )
Thursday 1st May
3pm Day 1a £500 No Limit Hold-em, 10,000 chips, 1 hour clock, cap 333
Play 9 levels day ends 2.00pm
Friday 2nd May
Repeat Day 1
Saturday 3rd May
3pm Day 2 £500 No Limit - play 9 levels day ends 2.00pm
8pm £200 PLO Double Chance 5000 + 5000, 30 minute clock
Sunday 4th May
3pm Day 3 £500 No Limit play to final
4pm Day 2 £200 PLO
8pm £300 DTD Deepstack 10,000 chips, 45 minute clock
Monday 5th May
3pm £100 Unlimited Rebuys 2500 chips 24 minute clock, cap 180 + alternates
4pm Day 2 £300
5pm Final £500