Britain's John Tabatabai Wins All Africa Poker Champs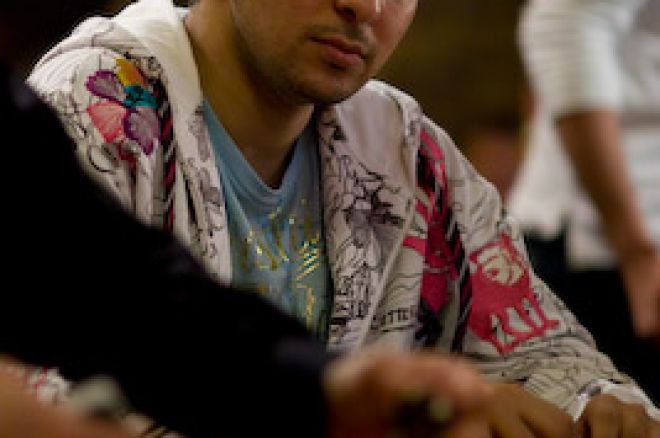 The UKs 'craziest player', John Tabatabai, has proven that his WSOPE runner up position was no fluke, as he has just taken down the 12th All Africa Poker Champs. The event in Piggs Peak, Swaziland, has only really started to get international recognition, which has a lot to do with 2007 WSOP final table star Raymond Rahme who has brought plenty of attention to poker in South Africa. He himself is a former champion in this event but had to settle for 3rd place this time round to Tabatabai.
Tabatabai became an instant millionaire, at least in South Africa, with this one million rand pay day (£62,000) and also snagged a seat in the WSOP main event. The locals didn't know how to deal with his erratic and aggressive style, but he made plenty of friends along the way and has surely done a great deal to promote South African poker. Other than Rahme, John was arguably one of the best known players in the event after his infamous heads up battle with Annette Obrestad last year.
His 'any two will do' style managed to get him to the final table, when he got there he went on a fantastic run that saw him eliminate every one of the other nine finalists. At the WSOPE this style won him a lot of admirers, especially when he managed to 'out-Gus' Gus Hansen, who bubbled on the final table. Despite an impressive and lucrative second place finish that day, Tabatabai was devastated at missing out on the bracelet.
After this win he shared his advice to the new developing South African players:
"Do not try to become a pro or make poker your sole income. You will play better if you have a backstop, something that takes the financial pressure off. Never assume you are the best player. Listen to everyone, even players you consider weaker than yourself. They will give you an insight into how they think which will help you play against them."
Much like the fast developments in Australia, India and Asia – poker in South Africa seems to be progressing at a fantastic rate. The landscape of poker is so wide these days that this could well be the setting for a major poker tournament soon, and with the likes of Raymond Rahme and John Tabatabai bringing the scene to a wider audience, South African Poker is now on the map.