UK Legends of Poker: John Duthie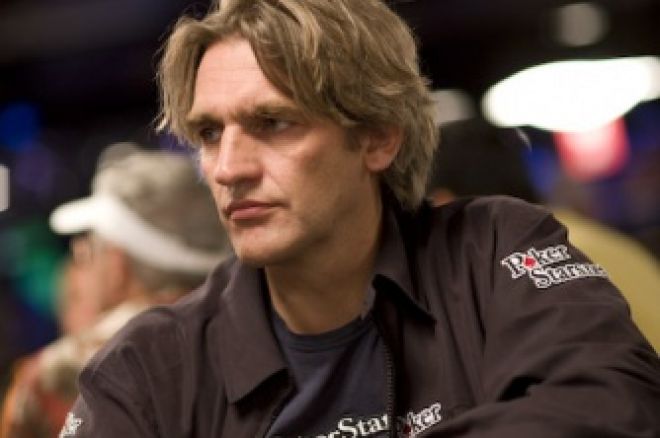 This weeks instalment of UK Legends features another man who is recognised for his achievements on both sides if the poker table. John Duthie first came to our attention when he won the very first Poker Million tournament in 2000 pocketing a cool $1 million in the process, at a table that included Tony Bloom and Barny Boatman. It was one of the first televised poker tournaments with player's hole cards visible and over 30 million people watched as he lifted the title.
He also appeared three times on the very first poker show of this kind, Late Night Poker, making the final of which in 2006. He also came 2nd to Mike Sexton in the 2003 European Headsup Championships. Duthie was known prior to his emergence on the poker scene as a television director, with perhaps his best known gig being the full director of Hollyoaks.
Duthie was to combine his experience as a poker player and his credentials as a TV director, when he came up with the idea for the European Poker Tour in 2004. He got the tour off the ground and even stepped into the commentary box alongside radio DJ Colin Murray for the majority of the tour. His words of wisdom sometimes drowning out the comments of Murray.
We all know by now what a great success that was. The EPT has gone from being a small European festival in 2004 to a Global success 4 years later. Every year the tour gets bigger and the buy-in and prize pool expand. More legs seem to be added every season and even our friends from over the pond are recognising what a huge event they are.
With Duthie's help, the EPT is rightfully considered one of the 'big three' alongside the WSOP and WPT, making an instant star and millionaire of anyone lucky enough to win the one. As a result, Duthie is deservedly a member of 'Team Pokerstars' and their stable of sponsored professionals.
To date John Duthie has $1.8 million in tournament winnings and a scary and fearless image at any table. He still mixes his time between playing and broadcasting, having recently been flown out to the filming of Casino Royale to advise on the (very well presented) poker scenes. Duthie has given bundles back to both the players in the casinos and the ones watching at home, and for this reason he is a UK Legend of Poker.