PartyPoker East vs West Team Cup Challenge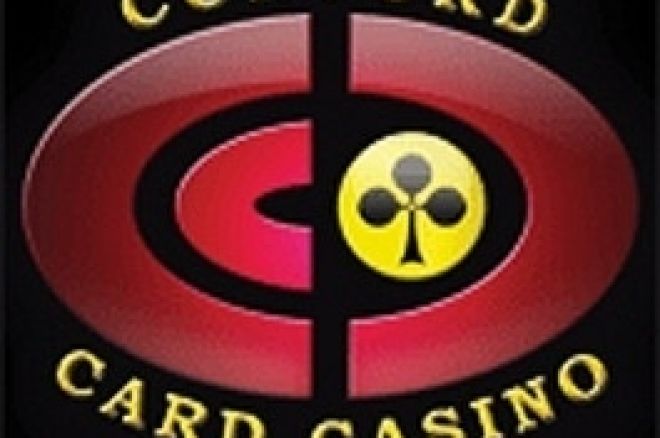 On 3rd March the PartyPoker East vs West Team Cup took place in Vienna.
Dave "The Devilfish" Ulliott lead Team West on one of his rare visits to Vienna to compete against Tony G's Team East and Team West was victorious in its challenge.
PartyPoker were filming in HDV in order to provide higher quality footage of Dave Ulliott, Michael Keiner, Marcel Luske, Roland de Wolfe, Ian Frazer, Ciaran O'Leary, Alex Leviev, Kathryn Hartree, Tony G, Kirill Gerasimov, Alexander Kravchenko, Tibor Tolnai and many more.
David Ulliott was relaxed as always. In his career he has won more than $4 million in prize money. His opponent Tony G is running very good, especially in cash games. Up to now he has won $1.5 million in prize money.
In this tournament the prize pool was €37,500 and there was a bonus of €22,500 for the winning team to share between its members.
At 2:00 pm Team West started the qualifiying for the five seats. Team East began their player selection at 6:00 pm and at 11:45 pm all seats at the final tables were finally taken.
The tournament lasted four hours. Tony G surely would not have expected to be eliminated in 4th place. So Team East's only hope remained with Aga Rylik but he followed Tony G and finished in 3rd place.
Dave Ulliott and his Team West crew won again the PartyPoker East vs West Team Cup but there was still €10,000 for the winner and €750 for each team member. Björn Kärstn played a very solid game right to the end and sent Jack Powell to the rails.
Here the final results:
1. Björn Kärstn (GER) €10,000
2. Jack Powell (UK) €7,000
3. Aga Rylik (POL) €5,000
4. Tony Guoga (LIT) €4,000
5. Jens Litschko (GER) €3,000
6. Branimir Brunovic (CR) €2,500
7. Kairit Leibold (EST) €2,000
8. Sergey Pevzner (RU) €1,500
9. Benjamin Mirsaidi (GER) €1,250
10. Stefan Fuchs (AUT) €1,250