Genting Stanley National Poker Championships Ready to Go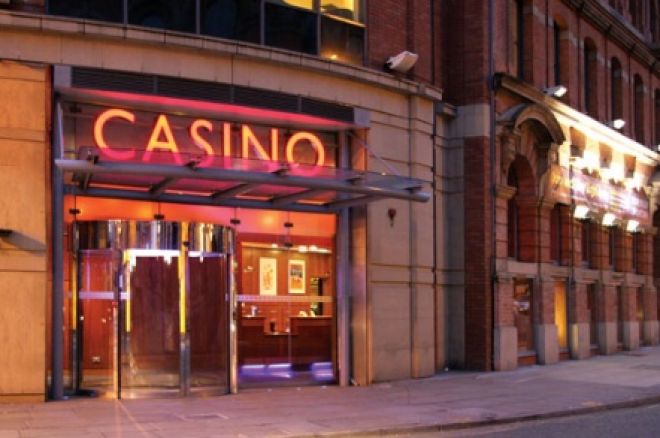 The Genting Stanley National Poker Championships take place this week and we have an important announcement regarding the schedule. As you will probably know already, the event is taking place simultaneously over three venues in Nottingham, Manchester and Southend from tomorrow, with day 1a on Thursday and day 1b on Friday.
Genting Stanley have decided to change the Nottingham schedule to just one day 1 on Friday. This is due to lower than expected pre registrations for the Thursday. There may well have been enough direct buy-ins on Thursday; however the organisers did not want to run the risk of having day 1a with just 50 players and a significantly larger field on Friday, which would obviously skew things for players returning on day 2.
This does not effect the order of proceedings for the other two events in Manchester and Southend, which will continue with two day 1s. A spokesman for the event commented:
"More people than expected have decided to attend the Manchester and Southend events which has taken away some of the players from Nottingham. We initially felt that the attraction of being able to visit Dusk till Dawn would appeal to poker players and would boost the numbers at Nottingham. In hindsight it would probably have been better to run two festivals instead of three, but we are sure that everyone that attends Nottingham will have a fantastic time."
In replacement there will likely be an extra side event such as a £100 freeze out or a satellite to the Main Event in Nottingham. The organisers are still very confident that the advertised £50,000 prize pool will be surpassed and that the combined day 1s will be a very busy affair.
The Genting Stanley National Poker Championships are a unique innovative concept for UK poker. Three simultaneous events held at Stanley Casinos in Nottingham, Manchester and Southend all for the same buy-in and same structure. What makes them really unique is that these are the first 'no rake' festivals in the UK, and as such every penny of the buy-in goes into the prize pool.