Are poker players subject to French income tax on their earnings ?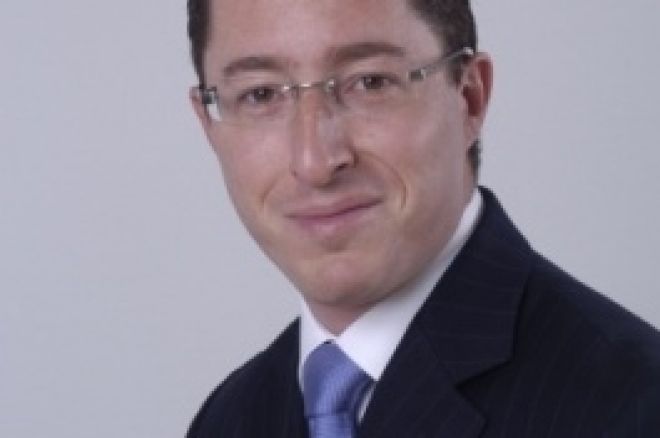 Olivier Goldstein is Tax Partner at Reinhart Marville Torre / Davis Ward Philips Veinberg
Recent position of the Swedish tax authorities, who have reassessed poker players, makes it interesting to remind how poker gains are treated under French tax law.
In principle, earnings derived from games and betting's are exempt from French personal income tax (PIT).
However, in certain specific cases, gains may become taxable.
In order to help poker players having a clear understanding of the current situation, we will draw hereafter a few guidelines on the French tax treatment which applies and suggest several arguments that may be critical in case of a tax reassessment.
As a preliminary remark, one may say that cases where French PIT may apply are rare, which is not to say that there is no risk of tax reassessment. Nevertheless, there are strong arguments, in particular in the light of recent jurisprudence of the French Supreme Court (and even the official guidelines of the French tax authorities), to finally obtain a tax exemption.
How does French PIT work
French tax residents, that are individuals who either have in France, a professional activity (which is not accessory), the centre of their economical interests or who spend most of time in France (i.e. more than 183 days a year), are subject to PIT on their worldwide income (whatever their nationality).
Marginal PIT rate currently amounts to 40% and apply to net income exceeding 67.546 €.
The French tax code (FTC) does not provide with specific rules with respect to earnings from games and betting's.
However, Article 92 of the FTC allows to tax any professional income which does not fall within a specific basket of income.
The question which arises is therefore under which conditions gains derived by players may fall within the scope of this Article 92 and thus become subject to PIT.
A general exemption as principle
The official doctrine of the French tax authorities states that gains derived from games and betting's are tax exempt, taking the examples of lotteries or betting's on horse races.
This position is in conformity with the jurisdiction of the French Supreme Court, which expressly exclude such gains from the scope of Article 92 of the FTC.
It must be stressed that the fact that one plays on a regular basis, has specific skills or derive most of his gains from this activity does not result in taxation.
It is further noted that poker is legally considered as a game (Article 126 Annex IV of the FTC).
Poker players who are French tax residents should therefore be relieved, they should not be subject to French PIT on their poker earnings.
Taxation as a limited exception
According to the French tax authorities, earnings from gains and betting's becomes taxable where the hazard disappears or is significantly reduced.
This is the case where gains are made through a fraud.
This is also the case where players may be considered as professionals, which is a far more complicated issue.
For example, a horse racing punter has been reassessed on the ground that, owning race horses and the facilities to train them, he was able to significantly reduce the unknown factor surrounding the races on which he made his bets.
Furthermore, professional bridge players are considered as taxable on their earnings.
It is underlined that this position results from an old decision of the Supreme Court pursuant to which non professional bridge players are tax exempt.
Despite any definition of the concept of professional players, one may draw certain safe harbours within the limits of which there should be no taxation.
First, any professional activity which the player would carry outside is poker activity should exclude any taxation of his poker earnings, irrespective of the amount of poker earnings, as far as he derives income from his professional activity, and even if he spends significant time in playing poker.
Second, players who do not participate on a frequent basis to well-known tournaments should not be taxable. Therefore, mere virtual poker-room, poker-room or casino players should not fall within the scope or Article 92 of the FTC and should thus be tax exempt on their earnings.
In other words, risk of taxation should be limited to notorious players.
Even in this case, however, taxation of their earnings implies, in our view, that they do not carry a professional activity outside their poker activity.
Apart from these very limited cases (a few players only), poker players who are tax resident in France should be exempt from French PIT on their French and foreign poker earnings.
The risk of tax reassessment may nevertheless not be underestimated, in particular where earnings are significant.
In such a case, we believe that there are strong arguments which should result in cancelation of tax reassessments in front of a court.
For example, recent decisions of the Supreme court in the field of gains derived from securities trading confirm that an activity is considered as a professional activity (professional securities trading earnings made by individuals are also subject to Article 92 of the FTC) under very strict conditions.
Read the original version of this article on Pokernews.com France.
Note : To contact Olivier Goldstein, you can send him an an email to goldstein@rmt.fr