Cheltenham Called Off! - Paddy Power Poker to the Rescue!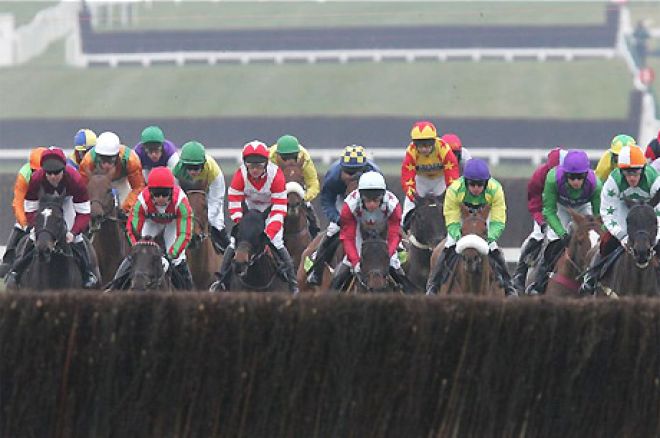 Paddy Power Poker have always stood out to us as providing some crazy value to down-on-their-luck punters, for example they often give money back on some of their wagers when an unlikely last minute goal or gut wrenching penalty is awarded against an otherwise dead cert. They are doing it again and showing just how proactive they are today, with $60,000 of off the cuff Cheltenham free rolls.
As you will know by now, the second day of the Cheltenham festival has been called off today because of the high winds that have been up and down the country. Obviously this has put a spanner in the works for many a punter today, but thankfully the internet doesn't have to worry about little things like gale force wind and the coming of a second ice age.
So starting from 3pm you can join up to two of six free rolls in honour of the abandoned races, each of which has a prize pool of $10,000 and not costing you a penny in the process. Paddy Power himself said: "It's a well known fact that Cheltenham and poker-playing go hand in hand so we're delighted to fund these additional freeroll tournaments today".
If you haven't got an account already, all you have to do is sign up to Paddy Power Poker asap to be eligible. You will of course also be eligible for a Pokernews bonus up to $600 and even more free rolls in the shape of a first depositor free roll tournament.
So sign up today and pick your winners out of these crazy value free rolls:

Cheltenham Freeroll Frenzy
Schedule
3pm - Ballymore Properties Freeroll - $10,000
4pm - Royal & Sun Alliance Freeroll - $10,000
5pm – Champion Chase Freeroll - $10,000
7pm - Coral Cup Freeroll - $10,000
8pm - National Hunt Freeroll - $10,000
10pm - Champion Bumper Freeroll - $10,000