PokerStars Announces €6,000 in Freerolls for BALKANPOKERNEWS CHALLENGE!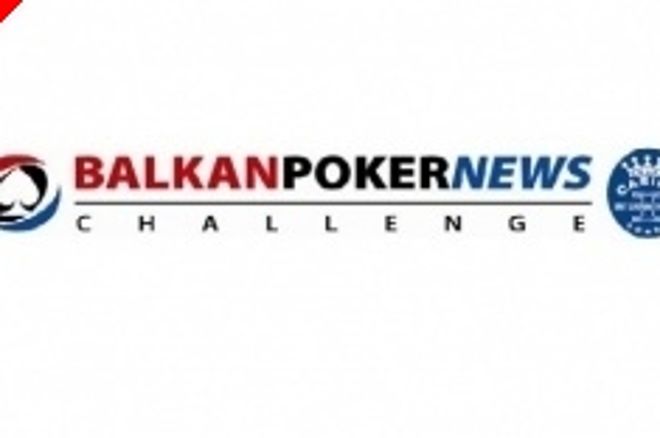 With just a month and a half left to the start of the first ever Poker Festival in Bulgaria, PokerStars has announced two amazing freerolls for the May 13-18 BALKANPOKERNEWS CHALLENGE, hosted by Grand Hotel Casino International at the Golden Sands Resort on the Black Sea shores. Each €1,200 BALKANPOKERNEWS CHALLENGE freeroll package includes buy-in to the €550 Main Event, 6 nights at the luxurious Grand Hotel International, plus €300 cash for travel. Each and every freeroll winner will join the ranks of Team PokerNews and will receive a special invite to meet the whole team at our Welcome party prior to the event. As usual, Team PokerNews merchandise will also be issued, which crams even more value into these amazing freeroll packages.
Free seats hunting is kicking off with 2 exclusive PokerStars freerolls, giving total of 5 players chance to play for close to nothing in the Main Event. Once again, PokerStars is proving to be one of the best online poker rooms, by hosting 2 special BALKANPOKERNEWS CHALLENGE freerolls, with not one or two, but 3 seats awarded to the top finishers in the first freeroll, plus 2 more €1,200 BALKANPOKERNEWS CHALLENGE packages awarded in the second freeroll. That's total of €6,000 in prize packages, and it's all for FREE!
To get into the action, make sure and mark the freeroll dates on your diary;
You can turn it all into a great PokerStars weekend if you end up in the top 3 in the first freeroll, which is scheduled to start on Friday, Apr 11 - 13:30 EST, and if you miss, you can get into the running once again on Friday, Apr 18 - 13:30 EST to take a shot at one of those amazing €1,200 BALKANPOKERNEWS CHALLENGE packages. To be eligible, download PokerStars through PokerNews links, open new account and make a deposit. Players must then earn 100 VPPs within the specified windows;
Friday, Apr 11 (Earn 100 VPPs from April 2 - 8)
Friday, Apr 18 (Earn 100 VPPs from April 9 – 15)
Qualified players will be issued a ticket, which is then used to register for the freeroll after the qualification peiod ends.
Both freerolls are exclusive to PokerNews players, with current PokerStars account holders more than welcome to participate providing they have registered through PokerNews and meet all the registration requirements.
And that's not all. More freerolls are coming shortly as we are going to announce another set of FREE packages. With all chances and opportunities within the festival, BALKANPOKERNEWS CHALLENGE is sure to attract a lot of poker players chasing some great poker and lots of fun with PokerNews in Bulgaria.
Stay tuned for more!