Half Price Entry into the WSOP at Poker Trillion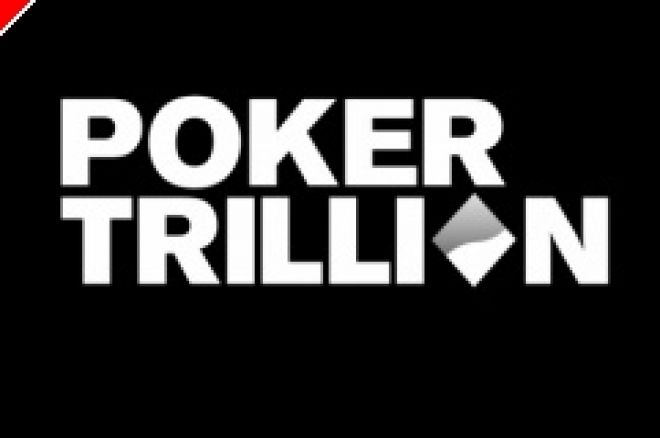 It's not often I start my daily writing schedule and say the word 'WOW' out loud, but today was one of those days. A while ago we brought you the news about the interesting new poker room Poker Trillion and their promise to send you to land based tournaments for up to half price on the entry fee. At the time the poker room was new and we didn't have details on where you can go for cheap, but we've took a look at the schedule and its very exciting.
The way it works is that you earn 30% rakeback every time you play at the Poker Trillion tables, which you can withdraw at any time. However, as an alternative, you can use your rakeback to purchase entry into a live tournament, with a 25-50% reduction on the entry fee. So if you play some of the bigger festivals, it really is great value.
There is a massive range of UK and European tournaments where you can get a 25% discount on entry fee. For example, you can buy into any leg of the £1000+80 GUKPT using your rakeback for approximately £840. You also can buy into the Irish Open at the very tempting reduced price of £2500. There are even smaller festivals, like the upcoming Sheffield Spring Festival for £400 (usually £500).
But the really exciting prospect is for anyone saving up to play in a massive event. You can get 50% off EPT events; you can enter the EPT Warsaw for €3000 instead of €6000 and the EPT Sam Remo for €2500 instead of €5000. That's an EPT event for less than £2000.
If that wasn't enough, check out the discount for non other than the World Series of Poker Main Event. Where else can you buy into the big one for $4999.95? If you choose to rake your way to the main event, which is very doable if you started now, you would be saving yourself an amazing $5000, which you could use for travel, cash games, side events or whatever guilty pleasures Las Vegas has to offer.
Or of course you could just take the rakeback and put it in your bank. One thing is for sure, if you are a big raker, you should rake it in at Poker Trillion.