Sorel Mizzi Joins Betfair Poker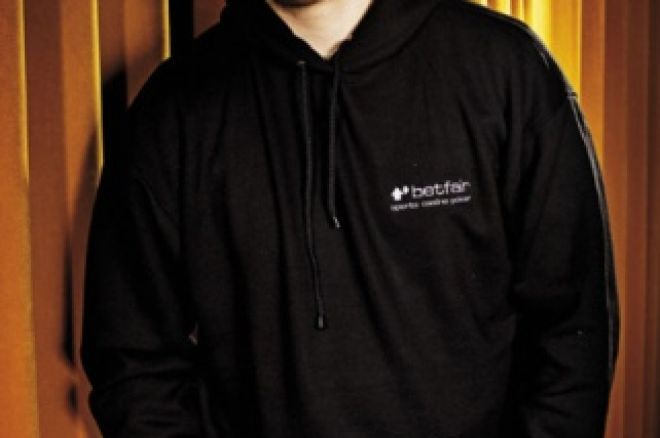 Betfair Poker have once again proved they have the same eye for talent and poaching ability as Arsene Wenger or Harry Redknapp. Today they have announced the signing of Sorel Mizzi. Mizzi is possibly the best all round online player in the world right now and a perfect fit to a team that already includes Annette Obrestad.
Betfair put out a teasing preview this week announcing they would be signing a future poker superstar and they were not wrong. They also said it would be a headline grabber, which is also true, after Mizzi's association with the multi accounting scandals from last year.
Known as Imper1um online, Mizzi can be found at some of the highest stakes cash games and SNGs. He has won the Pocketfives online player of the year award and is a regular in the High Stakes Showdown on Pokerstars. He also won the biggest Sit and Go in online history recently on Titan Poker.
Canadian Mizzi also announced his arrival on the live tournament scene last year, when he came 3rd in the Irish Open, pocketing $600,000 for his efforts. He also had several deep runs in the 2007 WSOP and would be a very good bet to take down a bracelet in the next 5 years.
He commented today at a press conference in Copenhagen, "Overall 2007 was a great year for me and by joining Betfair Poker in 2008 I'm getting in with a team which not only has a great reputation but more importantly, it's going places. With Betfair backing us, I reckon Annette 15 and I have more than enough firepower to take down a few of the big names in tournament poker."
Bruce Stubbs, Betfair's Head of Poker, says; "I am proud to add a player like Sorel Mizzi to our team. He is regarded as one of the best online tournament players in the world by many and has the results to prove it. Now that he has joined Team Betfair alongside poker pro Annette Obrestad I honestly believe we have the two best tournament players in the world right now. There is a new world order, look out!"
So much for my prediction that it would be Heather Mills!
Ed note: Join Sorel and Annette at Betfair Poker. Sorry we don't know where Heather Mills is playing right now